Amazon
Amazon
Out of all of the high school football dramas to air on TV, Friday Night Lights will always be my favorite. The movie holds a special place in my heart, and so does the TV show. Many filming locations took place in Central Texas, along with a few notable spots at my alma mater.
As a native Texan, Friday Night Lights shows a pretty accurate description of Texas high school football. The competition, politics, and just pure drama that comes along with Texas high school athletics were on point. (Oh, the joys of high school.) You have to love the show, though! If you enjoy FNL as much as me, then you're going to love this Tim Riggins jersey.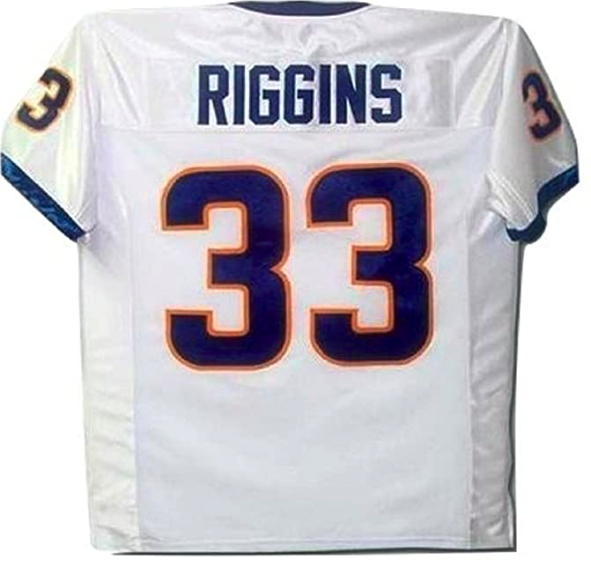 You can find the Riggins #33 jersey on Amazon for only $39.99. The high-quality jersey has wonderful customer reviews. A customer left a five-star rating and said, "This jersey is outstanding. The material and stitching are of great quality. Love the customer service. My question was answered immediately. Highly recommend!"
The Dillon Panthers football jersey would be perfect for Halloween. Get some buddies to dress up as Coach Taylor, Tami Taylor, and Matt Saracen. Oh Matty, our favorite QB 2 of all time.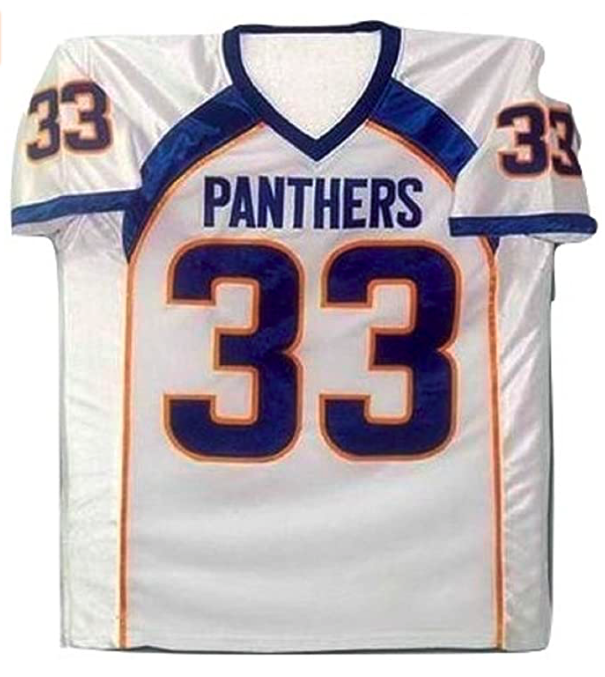 Okay, Tim Riggins was a little problematic, but you couldn't help but love him. He had a problem with alcohol, and he wasn't the best influence on Tyra, but that darn Texan accent just won us all over. Where do you think the Dillon High School Panther would be today? I'm going to say that he's still in Dillon, and owns a bunch of land. (Hopefully with Tyra.)
For more Friday Night Lights football jerseys and T-Shirts, check out Amazon and eBay. You'll find more TV and movie jerseys as you browse. If you love Remember the Titans, then consider a Sunshine jersey. Of course, you can't forget about Blue Mountain State. You can find plenty of BMS apparel as well.
Here's to nostalgia, and remember, Texas forever and clear eyes, full hearts, can't lose!