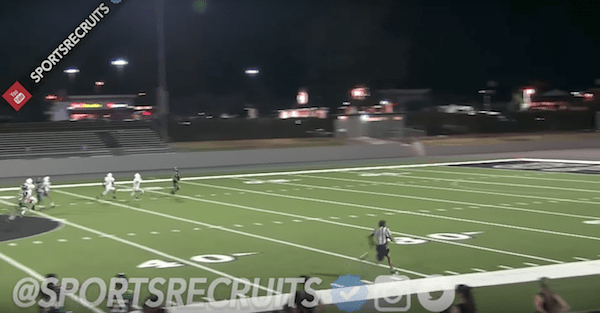 Sports Recruits/YouTube
Usually it isn't a good thing when referees steal the show at a sporting event, but an exception has to be made for this official.
During a high school football game, the running back broke loose for a long touchdown run. But suddenly, out of nowhere, a referee is spotted running down the field at lightning speed, and he eventually passes the running back.
Related: Yet another college football game has officially been cancelled
His 40-yard dash time might've broken a record at the NFL Combine. Seriously, that referee has some wheels.
If the New York Jets are lacking in the speed department, they might want to give this referee a call.