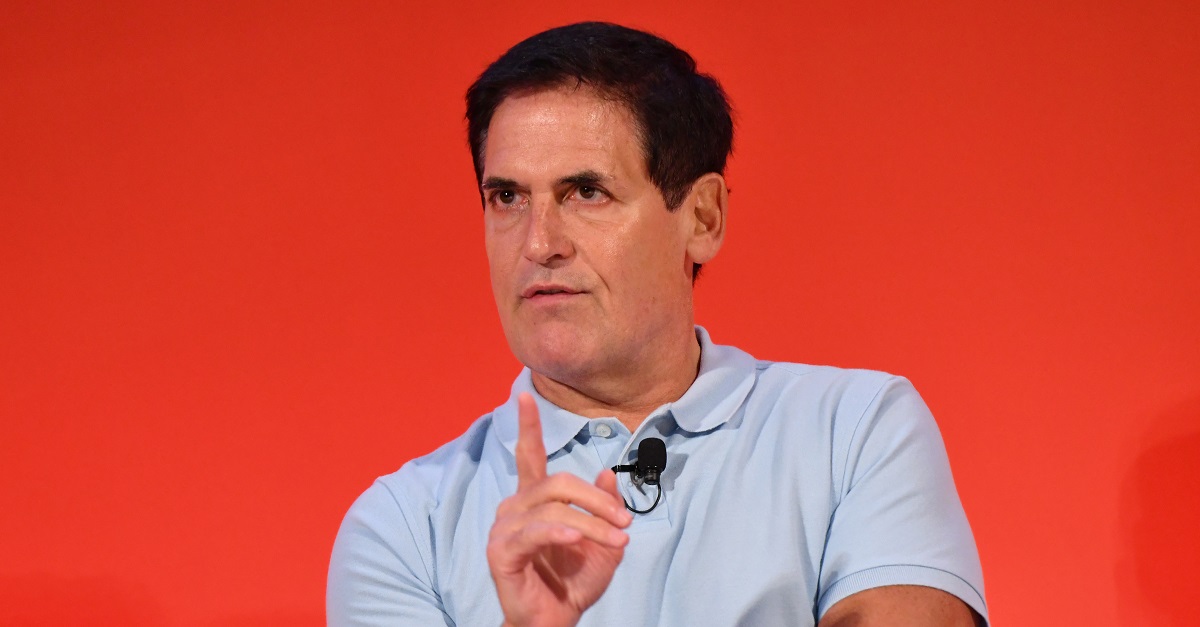 Slaven Vlasic/Getty Images for Advertising Week New York
NEW YORK, NY - SEPTEMBER 28: Mark Cuban speaks onstage during the THRIVE with Arianna Huffington panel at The Town Hall during 2016 Advertising Week New York on September 28, 2016 in New York City. (Photo by Slaven Vlasic/Getty Images for Advertising Week New York)
After a blockbuster report by Sports Illustrated, the Dallas Mavericks are investigating sexual misconduct allegations that are said to have happened within the franchise's workplace.
The Mavericks released a statement about an hour before a bombshell story was published by Sports Illustrated on Tuesday night that detailed a culture that one former team employee called "a real-life Animal House."
The Mavericks said in a statement "there is no room for such conduct in the Mavericks' workplace."
Former team president and CEO Terdema Ussery was at the forefront of the story, accused of multiple incidents of inappropriate behavior toward female employees during his 18 years with the NBA franchise. HR was allegedly made aware and complained about Ussery's actions, but he was still allowed to be employed by the franchise.
Owner Mark Cuban was made aware of the situation and addressed the issue during a meeting with business-side employees this week.
"It's wrong. It's abhorrent. It's not a situation we condone," Cuban told SI. "I can't tell you how many times, particularly since all this [#MeToo] stuff has been coming out recently I asked our HR director, 'Do we have a problem? Do we have any issues I have to be aware of?' And the answer was no."
The Mavericks have said they will not take any more action until an independent investigation is done. As for the NBA:
"The Dallas Mavericks have informed us of the allegations involving former team president Terdema Ussery and Mavs.com writer Earl Sneed," the league said. "This alleged conduct runs counter to the steadfast commitment of the NBA and its teams to foster safe, respectful and welcoming workplaces for all employees. Such behavior is completely unacceptable and we will closely monitor the independent investigation into this matter."
Obviously, this is a developing story and we will keep you posted as more information comes to the surface.