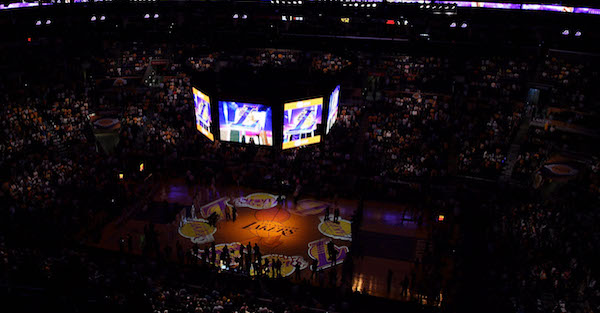 of the Los Angeles Lakers of the Orlando Magic in Game Two of the 2009 NBA Finals at Staples Center on June 7, 2009 in Los Angeles, California. NOTE TO USER: User expressly acknowledges and agrees that, by downloading and or using this photograph, User is consenting to the terms and conditions of the Getty Images License Agreement.
Not quite a year after former NBA standout Lamar Odom was found unconscious in a brothel, the two-time champ is reportedly now homeless.
According to TMZ, despite filing for a divorce, Khloe Kardashian had rented out a $25,000 per month home for Odom in order to help him in his recovery after the overdose last year.
Evidently a family member found a crack pipe on Odom's rented property, resulting in Kardashian kicking Odom out. According to the report, Odom is now staying with friends and is bouncing house to house as he attempts to land on his feet.
It's a tragic story for the former NBA player, but here's to hoping he gets his life back on track. He'll need all the help he can get.