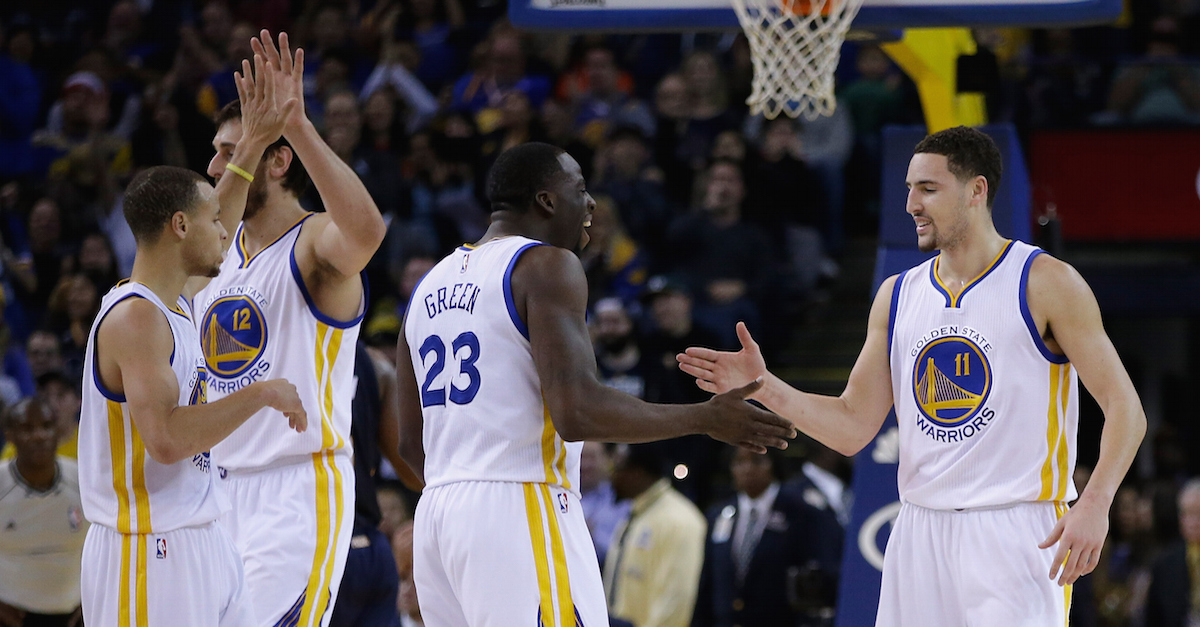 According to MLive, Golden State Warriors star Draymond Green was arrested for assault Sunday in East Lansing:
Related: Did Draymond Green get away with yet another vicious kick in Game 7?
"The police department is not confirming any arrest with that name," said Lt. Scott Wrigglesworth, the East Lansing police department Public Information Officer. "What I can confirm is that we did arrest a current NBA basketball player this weekend and he was arrested for assault. That's all we're confirming right now."

Green has 10 days to return to East Lansing and be arraigned on the charge in the city's attorney office. His arrest report is not yet available online.
Green averaged 14 points and nearly 10 rebounds per game for the Warriors last season. He was named an All-Star and was added to the Team USA roster for this summer's Olympics.
The team has acknowledged his arrest:
?We are aware of news involving Draymond Green in Michigan over the weekend. At this point, we are collecting information and will have no further comment until we have a better understanding of the situation.?
We'll continue to update this story when any and all information becomes available.
(H/T NBC)