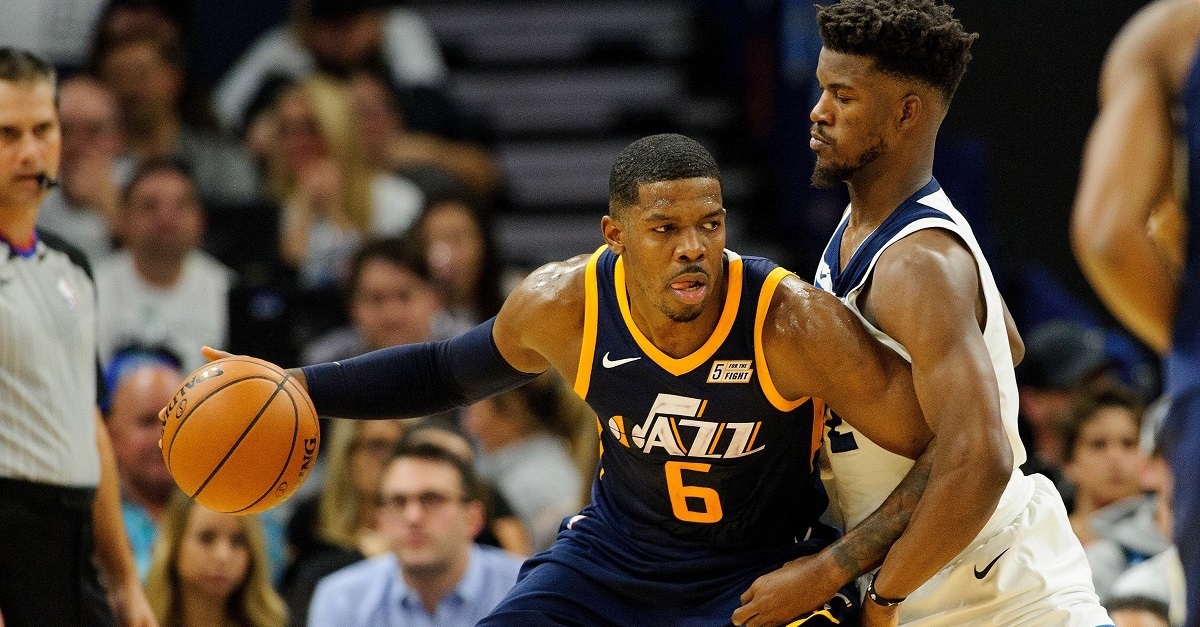 Hannah Foslien/Getty Images
MINNEAPOLIS, MN - OCTOBER 20: Jimmy Butler #23 of the Minnesota Timberwolves defends against Joe Johnson #6 of the Utah Jazz during the game on October 20, 2017 at the Target Center in Minneapolis, Minnesota. The Timberwolves defeated the Jazz 100-97. NOTE TO USER: User expressly acknowledges and agrees that, by downloading and or using this Photograph, user is consenting to the terms and conditions of the Getty Images License Agreement. (Photo by Hannah Foslien/Getty Images)
Utah Jazz guard Joe Johnson is reportedly seeking a trade from the team, according to Marc Stein of the New York Times.
Of course, the Jazz are not required to honor Johnson's wish for a trade and they could elect to keep him on the roster. Johnson is currently posting the lowest numbers of his career since his rookie year with the Boston Celtics in 2001 and may not hold significant trade value as it currently stands. It seems like the more likely option will be Johnson and the team agree to some sort of buyout after the trade deadline next Thursday.
In 29 games this season, Johnson is averaging just 7.3 points, 3.4 rebounds and 1.4 assists per game while shooting just 26.7 percent from three-point range. The emergence of rookie Donovan Mitchell has likely made Johnson expendable and the team could scour the trade market to see what assets the 36-year-old could return.
The Jazz are 22-28 this season and are in 10th place in the Western Conference sitting 3.5 games out of the final playoff spot.