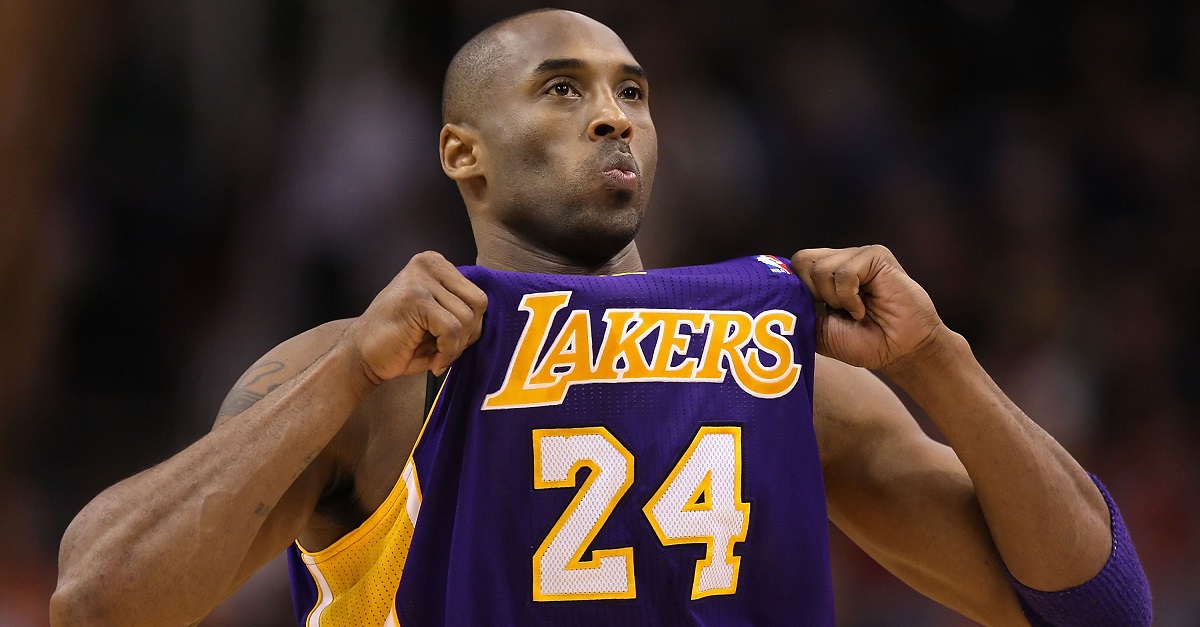 Christian Petersen/Getty Images
Photo by Christian Petersen/Getty Images
It was only a matter of time. The Los Angeles Lakers have announced they will retire Kobe Bryant's number on Dec. 18 when the Lakers take on the Golden State Warriors, according to TMZ Sports.
For those wondering whether the Lakers will retire the No. 8 or No. 24 for Bryant, well, it appears as if they plan on retiring both.
Related: NBA has handed down punishment to Los Angeles Lakers over Paul George tampering charges
Bryant played all 20 seasons with the Lakers, and he won five championships with the franchise. He scored 33,643 points in his career, which is third all-time.
Kobe wore No. 8 from 1996 through 2006, and he won three titles and had the infamous 81-point game in that jersey. He then switched to No. 24 for the remainder of his career where he won two more championships and two NBA Finals MVPs.
Bryant will join fellow Laker legends such as Magic Johnson, Shaquille O'Neal, Kareem Abdul-Jabbar, Jerry West and Wilt Chamberlain as players whose number was retired by the franchise.
(h/t Bleacher Report)