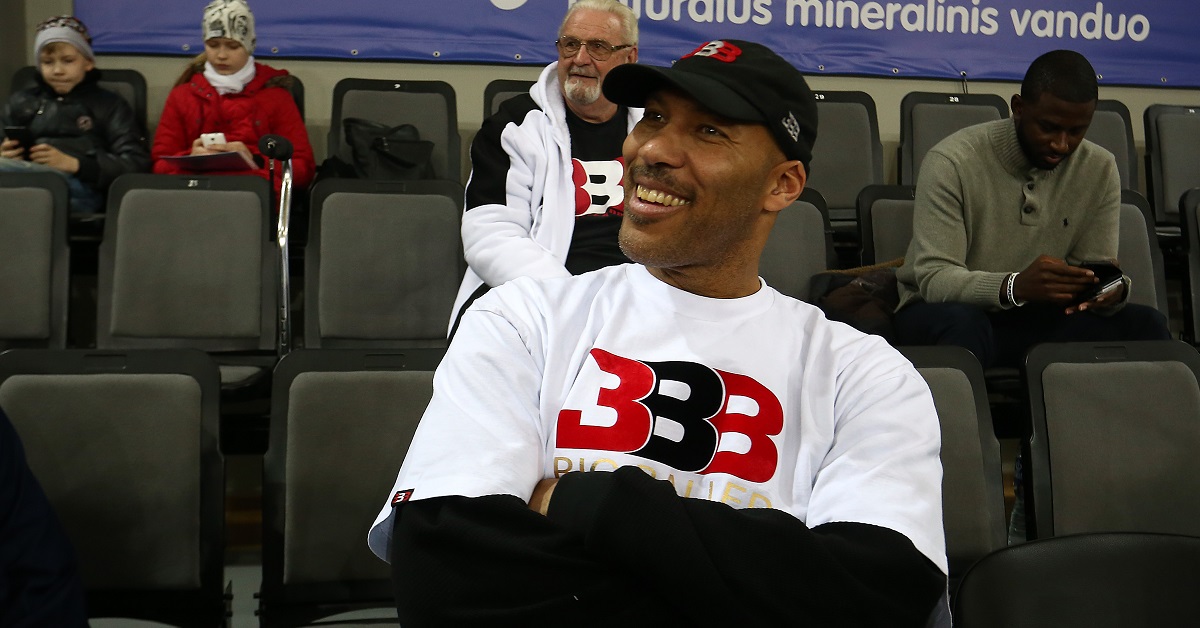 Alius Koroliovas/Getty Images
PRIENAI, LITHUANIA - JANUARY 05: LaVar Ball, father of LaMelo and LiAngelo Ball looks on during their first training session with Lithuania Basketball team Vytautas Prienai on January 5, 2018 in Prienai, Lithuania. (Photo by Alius Koroliovas/Getty Images)
LaVar Ball's two youngest sons in LiAngelo and LaMelo are playing for Vytautas in Lithuania and it would appear that LaVar is not going to be too far as he is going to join the coaching staff, according to ESPN. He will be on the bench for the Big Baller Challenge, which is a five-game series that does not count against the league standings.
Vytautas will play BC Dzukija and apparently the style of play will be all Ball's own as he will be deciding how the team plays. Here's what a team spokesman told ESPN.
"He will be an assistant coach on game protocol but will drive the team through the game and make many of the decisions. The style the team is going to play is going to be LaVar's choice."
Vytautas coach Virginijus Seskus told ESPN through a translator how Ball intends to coach the team and what style of play he intends to use. He also mentioned how it won't really affect the team since the games are just friendly and don't really count.
"LaVar wants the team to play fast. He also has an idea for a new way for the team to play defense, so we're going to try it out tonight. Today we'll be like two equal coaches, but this will only be for the friendly match. We'll see how it goes today."

"Why not let him do it? It's only a friendly match. It will end, and everyone will forget about it."
He makes a good point about the games not counting so it can't really hurt him. The team is 3-0 in the challenge so far with LiAngelo Ball averaging 23.3 points in the three games, while LaMelo is averaging 18.3 points and 7.3 assists.
Vytautas plays in the Lithuanian League and is at the bottom of the standings with a 4-16 record right now. That league has teams filled with older and better players so the Ball brothers have not gotten a lot of playing time unless it was in a blowout or in the Big Baller Challenge where the teams are younger and not as good.