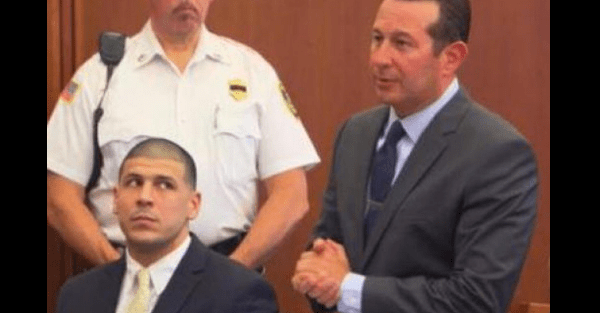 BlackSportsOnline via Twitter
Days after a jury found Aaron Hernandez innocent of a double murder charge, his A-list defense attorney is taking something of a victory lap, claiming his client was the victim of a system out to get him
?I think charging Aaron was a political move,? Jose Baez told People Magazine. ?They wanted an NFL player, so why not hit the man while he?s down?? He also said that "Justice was served" with the verdict.
Hernandez was already in jail, serving a life sentence for killing Odin Lloyd.
RELATED: Aaron Hernandez?s next move is clear following his acquittal
Baez went on to say that he?s never seen a case in which there was so much reasonable doubt, and noted ?lies and inconsistencies? in the testimony of the prosecution?s star witness, Alexander Bailey. Bailey, a convicted drug dealer, testified he saw Hernandez fire the shots that killed Daniel de Abreu and Safiro Furtado on July, 2012
For his part, Baez isn?t the attorney of record (yet) as Hernandez plots his next move in the Lloyd case. Hernandez is already being represented by Thompson & Thompson law firm, which is scheduled to handle his appeal on that murder conviction (there?s no timeline for that, yet). John M. Thompson is a veteran appellate attorney who has had the state?s highest court overturn murder convictions.
The Boston Herald reported that Baez is considering joining the case of taking it over, but joining the already heralded Thompson would give Hernandez a juggernaut defense. PFT noted, however, that Hernandez is just about broke, and he?ll have to rely on other avenues (family, friends) to raise money for a defense from such a powerful pair.
In the meantime Baez ? the ?King of the Courtroom? following a serious of successful defenses in high profile cases ? seems to taking advantage of his notoriety. He?s a part of the new Fox TV Show, ?We the Jury,? in which jurors decide real-life civil cases in real time.