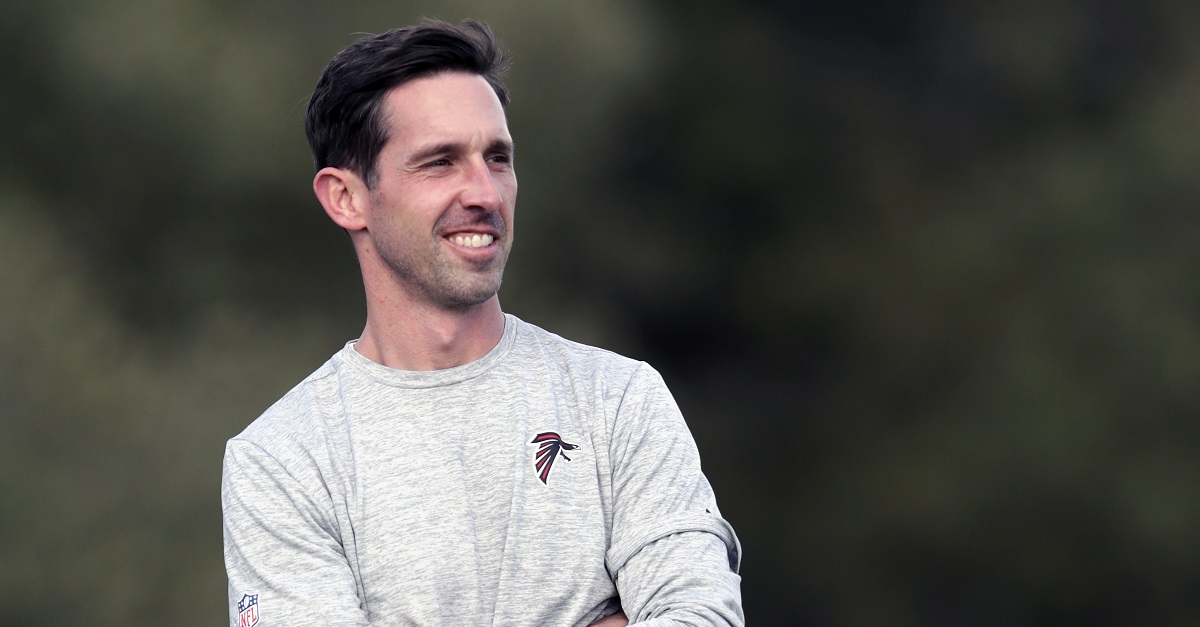 Tim Warner/Getty Images
HOUSTON, TX - FEBRUARY 01: Offensive Coordinator Kyle Shanahan watches a Super Bowl LI practice on February 1, 2017 in Houston, Texas. (Photo by Tim Warner/Getty Images)
The San Francisco 49ers could be hinting at their NFL Draft plans with the latest rumors coming out regarding their free agent pursuit that will begin in earnest today (Tuesday) as the legal tampering period starts. Most people believe that the 49ers will draft a new quarterback to lead them into a new era with John Lynch as GM and Kyle Shanahan as coach. However, it's looking more likely that they will be pursuing a veteran QB in free agency.
RELATED: Report: "Agent source" letting it be known Tony Romo's preferred destination
According to 9 News in Denver, the 49ers have pretty much moved on from the pipe dream that is Tony Romo as an "agent source" has made it clear Denver is his preferred destination. Romo is likely to set off a domino effect for other teams in need of QBs and that means his new backup in Trevor Siemian would be available via trade. Especially if reports are to be believed that Chicago will land the other coveted QB of the free agency period in former Buccaneer Mike Glennon.
RELATED: Chicago Bears reportedly prepared to land Jay Cutler's successor
Siemian is set to make an incredibly affordable and non-risky $615,000 this season and $705,000 in 2018 as part of his rookie contract. That certainly has its appeal if he can improve on his 3,401 passing yards and 18 touchdowns against 10 interceptions. The 49ers could then free themselves up to draft another position of need with the second pick in the draft like a secondary player in Marshon Lattimore or Jamal Adams.