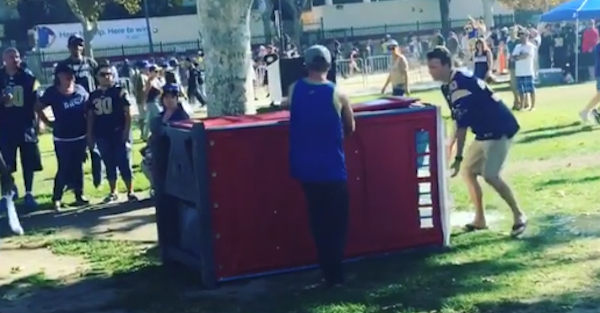 The Seattle Seahawks had a terrible day on Sunday, falling to the lowly Los Angeles Rams, 9-3.
Their fans, though, may have been worse than the actual product on the field.
According to this Instagram user, a Seahawks fan tipped a Rams fan over while he was in the porta potty. As disgusting and deplorable act as that is, it is worse than another Seahawks fan who shoved a woman and started a brawl?