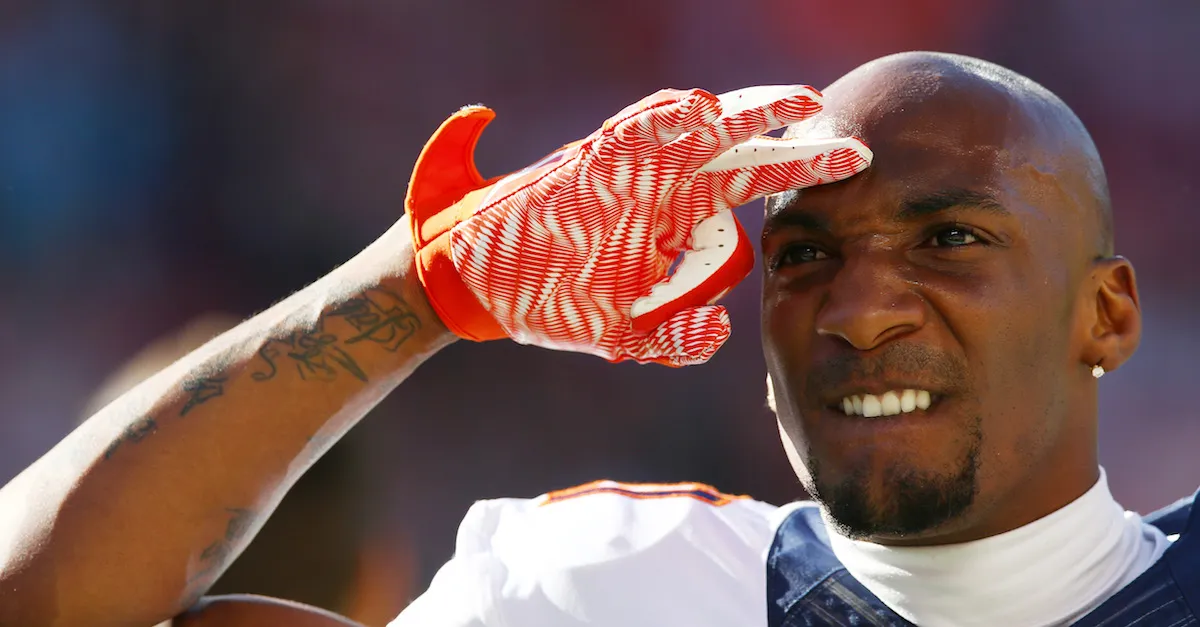 Ronald Martinez/Getty Images
SANTA CLARA, CA - FEBRUARY 07: Aqib Talib #21 of the Denver Broncos warms up prior to playing in Super Bowl 50 at Levi's Stadium on February 7, 2016 in Santa Clara, California. (Photo by Ronald Martinez/Getty Images)
The Denver Broncos just finished up a (very) disappointing season and very few players are safe to be on the roster in 2018 as a result. One such player that could himself elsewhere is standout defensive back Aqib Talib, who was named to the Pro Bowl on the heels of another tremendous season.
It may seem strange that the Broncos would be looking to move on from Talib, but Mike Klis of 9News (h/t 247Sports) said this week that Talib will be on the trade block and he reportedly went even further in saying that Talib is "most definitely gone" from the Broncos. Of course, very little of that has to do with his actual on-field impact, as the Broncos could be a team in transition and Talib, at the age of 32, is not exactly a spring chicken when compared to other top-tier cornerbacks.
Still, he could add immediate value to a number of teams and his salary, while large at $11 million, is not necessarily prohibitive across the board. The reporting indicates pretty strongly that Talib will be elsewhere next season but, judging by his most recent performance, an NFL team will be adding a player that still has plenty of gas in the tank.