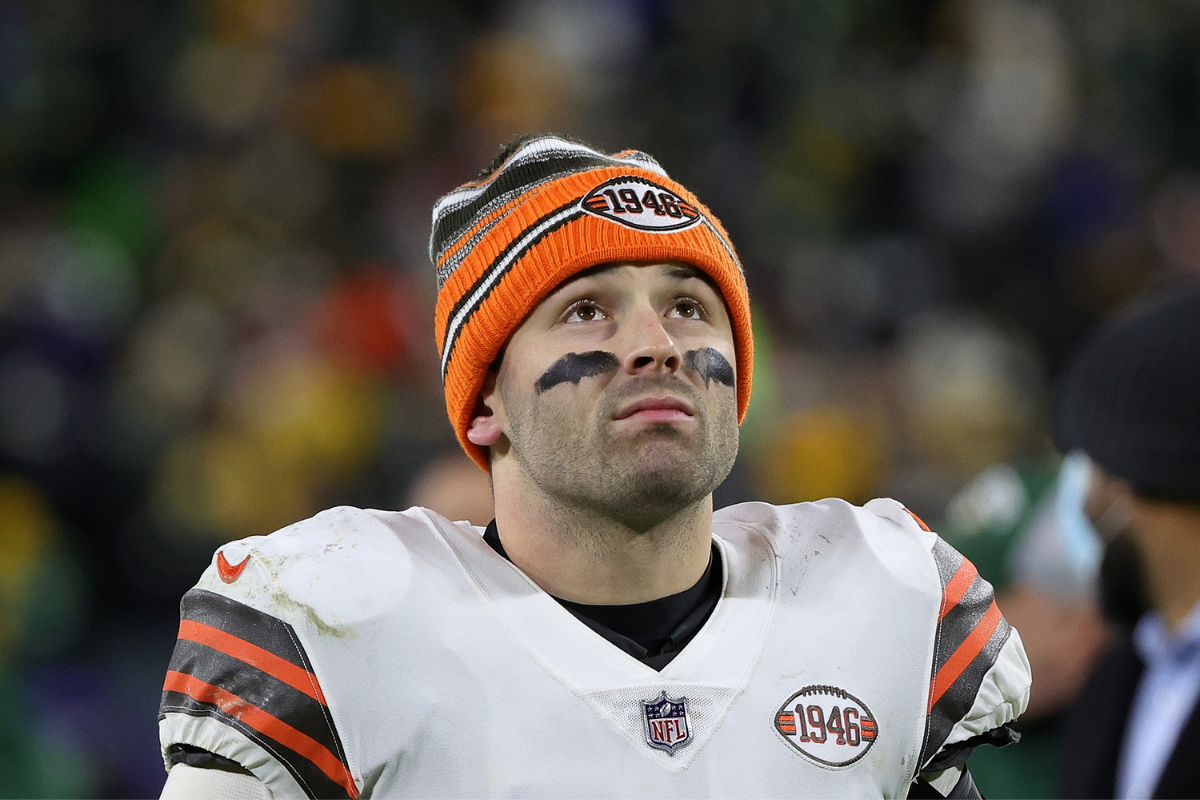 Photo by Stacy Revere/Getty Images
The most important player to watch this weekend is a guy who hasn't played this season.
And he'll be playing in a game where there's something on the line.
Cam Akers will make his debut on Sunday for the Los Angeles Rams against San Francisco in the season finale as the Rams jockey for the No. 2 seed in the NFC and try to hold on to first place in the NFC West. In the process, Akers will try to get the rust off in time to make some type of impact in the playoffs after missing every game so far this season because of an Achilles' heel injury.
That impact could be enormous.
Cam Akers: Ultimate Playoff Secret Weapon?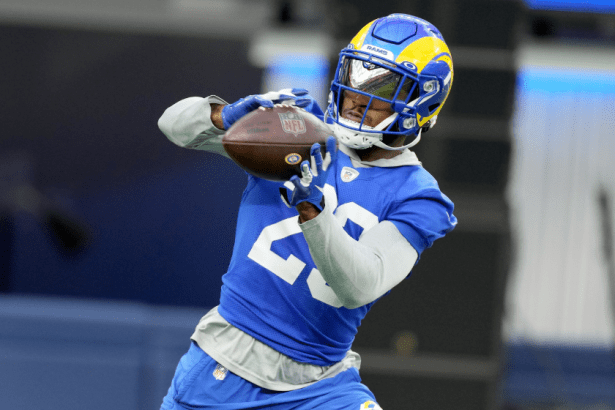 "If he's right, he could make them a Super Bowl champion," said an opposing personnel man with a team that has already qualified for the playoffs. "If he picks up close to what he was late last season, you're talking about a real weapon in the backfield who complements everything else they do. I'm fascinated to see how he's going to play."
This is not to say that Akers is the best running back in the playoffs (that's going to be Derrick Henry, if he's healthy) or that Akers is some future star.
"It's how he fits into what they do. They don't have anybody who is a complete back. Not (Sony) Michel. Not (Darrell) Henderson. They've been getting by with those guys. Michel has been pretty tough the past four or five games, but Akers is different if he's right. He's close enough to (former Rams star running back Todd) Gurley that you see how it all could fit together."
At 12-4, the Rams have done pretty much what was expected of them before this season after pushing all-in with the trade for Matt Stafford and then getting both Von Miller and Odell Beckham Jr. during the season. When considering the team lost Akers before the season and then lost wide receiver Robert Woods during the season, perhaps they deserve a little more credit than they have been given.
But that's grading on a curve and nobody in Los Angeles grades on a curve. Either you are a spectacular champion or you're some C-list actor in line at Starbucks. Nobody cares. The Rams went to the Super Bowl in the 2018 season and that barely registered a blip after their great offense proved to be a dud in the title game.
Of course, that performance had a lot to do with Gurley's knee giving out and never returning to form. Gurley continued to regress in 2019 and was gone by 2020. Akers was one of the leading candidates to replace him and started to show his talent by late last season. Over his final seven games, including two playoff games, Akers had 141 carries for 645 yards and four touchdowns. He had another 11 receptions for 147 yards. The receiving part of his game was really starting to take off after he had to learn a lot of the passing game at the pro level.
The bottom line is this: Akers is the closest thing the Rams have to a complete back. Again, maybe not a star running back, but a complete back who can be both productive as a runner and hurt defenses as a receiver.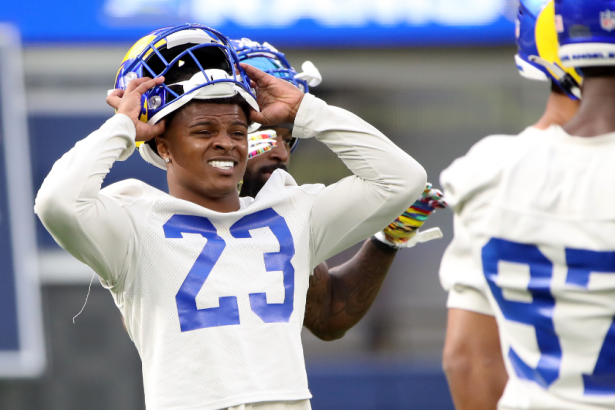 The Rams haven't had that since 2018, when Gurley rushed for 1,251 yards, averaged a career-high 4.9 yards per carry and caught 59 passes for 580 yards. Overall, he scored 21 touchdowns. In addition, the Rams attempted a total of 97 passes to running backs in 2018, including 81 toward Gurley.
Those 97 passes produced 676 yards. That may not seem like a lot, but consider what has happened to the Rams offense since that season.
| | | |
| --- | --- | --- |
| Year | Pass Attempts to RBs | Yards |
| 2018 | 97 | 676 |
| 2019 | 61 | 283 |
| 2020 | 71 | 444 |
| 2021 | 69 | 298 |
That represents a 30 percent drop in using the running back and roughly a 50 percent drop in production when the Rams throw to a running back. That's enough of a drop that it can change the way a defense plays. It certainly did in the Super Bowl against New England, when the Patriots simply didn't take Gurley as a serious receiving threat.
Akers could change that in a hurry. While he is still not a great route runner or natural receiver, he broke two receptions for more than 40 yards at the end of last season. If he returns to anything close to that form, he becomes a guy the defense must account for and, in turn, takes attention away from covering Cooper Kupp, Beckham, Van Jefferson and Tyler Higbee.
Moreover, he's the receiver that Stafford has been conditioned to throw to in the past. Over Stafford's previous five seasons with Detroit, he averaged more than 100 pass attempts to running backs. While Stafford is sometimes erratic with throws down field, his play in the screen game has usually been very good. It hasn't this season, but that has more to do with the limitations of Michel and Henderson.
That's why Sunday is unusually important for the Rams, even though they already have a spot in the playoffs wrapped up. That why a lot of scouts and personnel men are going to be watching Akers very carefully.
"There's a lot you want to see. Is (Akers) going to be able to put his foot in the ground and make a hard cut? Is he confident in his leg? Does he look like he's going to get that confidence back soon? I have a lot of questions … but if he answers most of them positively, the Rams get a whole lot more difficult to handle," the personnel man said.
Fear and Loathing On Lake Erie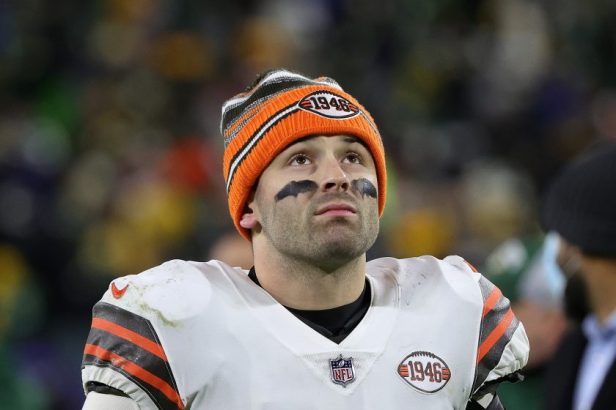 If you're a Browns fan, be nervous.
This is not just about whether the trio of quarterback Baker Mayfield, coach Kevin Stefanski and general manager Andrew Berry will ever figure it out. This is a much bigger issue.
Will owners Dee and Jimmy Haslam know how to fix the problem? Or will the Haslams reach into their usual playbook and do some version of weird tinkering or tearing down the entire house to the studs. Over the decade the Haslams have owned the team, staying the course has not exactly been their way of doing business.
That's how the Browns have gone through six head coaches and a series of executives including Joe Banner, Mike Lombardi, Ray Farmer, John Dorsey and Alec Scheiner. The Browns aren't a revolving door of change under the Haslams. They are a swirling vortex that sucks up everything in their path and then spits it back out at a moment's notice.
Will this failed season be enough to make the Haslams spit out one or all of the trio of Mayfield, Stefanski and Berry? The belief by some is that Mayfield has played so badly this season that he'll go once he is healed from the shoulder surgery he was supposed to have this week. Mayfield has gotten progressively worse this season, bottoming out in a four-interception game against Green Bay and an awful follow-up to that on Monday night at Pittsburgh.
Usually, however, coaches are much easier to replace than No. 1 overall picks, which is why Browns fans may have to be concerned.
The issues with Mayfield are certainly problematic. His accuracy and decision making by the end of this season were simply awful. The question is whether the issues are due to all the injuries he suffered this season or because he has gone through too many coaches in his four seasons?
Or maybe a little of both.
"Young players don't just lose their talent that fast," said one scout who worked extensively on evaluating Mayfield when he was coming out of college. "Guys don't fall apart and lose their talent until they're in their 30s. So, I still think the talent is there … he could end up like Alex Smith who finally got out of San Francisco and straightened out his career with Andy Reid."
That makes the situation fraught with issues. Do the Browns cut bait on Mayfield and search for a new quarterback in an offseason where the pool of quarterback talent could be thin? Or do they let go of Stefanski, a promising young coach who does a great job of developing a power running game despite a so-so quarterback.
Or do they do the delicate thing that requires a deft hand by ownership by keeping the group together? Do the Haslams have the ability to navigate the deep waters of Mayfield's damaged ego and keep him and Stefanski on page. Can they do that for one more season and see if the talent that once made Mayfield a promising prospect can be renewed?
That's a challenge the Haslams haven't been up to for a decade. Hence, if you're a Browns fan, it's time to be afraid.
Speaking of Owner Issues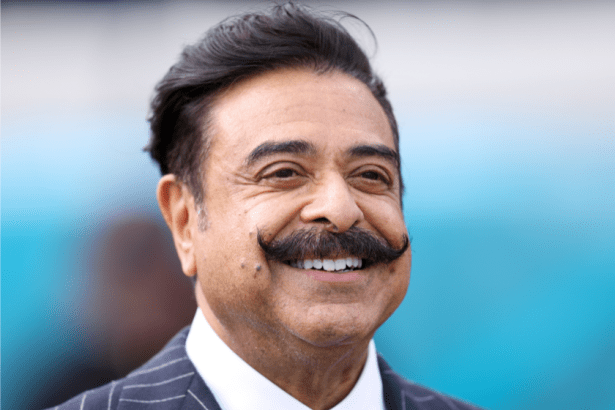 Let's start with the fact that Jacksonville owner Shad Khan is a really nice man and a great story. He immigrated to this country from Pakistan at age 16 and has made himself into a billionaire. He also was a Boy Scout as a young man and became an Eagle Scout by age 13. He is impressive on many levels.
At the same time, he's an absentee NFL owner who often does obvious things that he thinks the fans will want but ultimately don't really work. He brought back Tom Coughlin at one point to be the head of the football operations, not understanding that Coughlin and head coach Doug Marrone weren't going to get along because both of them wanted to be the head coach.
The latest disaster was hiring Urban Meyer, a guy who had no NFL background, was terrible at developing quarterbacks for the professional level and is generally a terrible human being. Khan and the NFL world found out just how terrible in less than a full year.
The issue for Khan is that because he's not around, the organization has to be run by others who hold employees accountable. Khan has done a bad job of finding that person because it takes a very special skill set. It has to be someone who understands the task of coaching the team and has knowledge about how the personnel side is run.
It would be someone who would have the common sense to tell Khan that keeping General Manager Trent Baalke is not a good idea because so few coaches around the league trust Baalke. (Side note: A source familiar with Khan's thinking said that if Khan finds the right coach, that coach may be able to talk Khan into ditching Baalke.)
At the same time, that person has to be above it all and not try to interfere the way Coughlin would often get involved. It also has to be a person who doesn't want the excitement of picking players and building the team.
Basically, this is threading the needle of skill sets and resisting the strongest temptations of being in football. This is the art of finding a team president. There are a few people out there with the skills, such as former Atlanta GM Thomas Dimitroff and Houston GM Rick Smith. Both would be wise hires for Khan, who needs someone he can trust to monitor the team if he's not going to be in the office on a regular basis.
Texting With…Scott Fujita and Eric Winston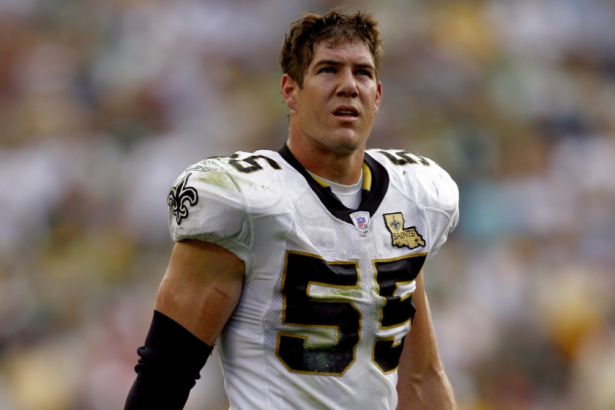 RELATED: Cole's Thoughts: Stories About Jerry Jones From a Former Cowboy + Texting With Matt Schaub
I have the wonderful duty of being a selector for the Pro Football Hall of Fame. Much of this week, I spent time sending out text messages to more than 500 coaches, executives and former players in my 10th annual survey in preparation for the selectors meeting. The group includes more than 20 Hall of Famers and 40 current or former head coaches.
While the individual votes from those folks are kept confidential, the process can sometimes produce some great and/or amusing stories. The first comes from former NFL linebacker and Super Bowl champion Scott Fujita. Upon seeing former teammate Jared Allen's name on the list of 15 finalists this year, Fujita recalled this story from 2004.
"So weird to see Jared's name on this," Fujita wrote. "Will never forget his rookie year when he arrived late to the team meeting in (Kansas City) with (head coach Dick) Vermeil on Halloween. He blew the double doors wide open, wearing Speedos, a swim cap and had a gold medal around his neck. Announced to the room: 'I'm Michael Phelps.' Then he took his seat."
The next comes from former offensive lineman and NFL Players Association President Eric Winston. It's about linebacker and Hall finalist Zach Thomas. It's also from 2004 when Thomas and the Dolphins came to Houston to face Winston and the Texans in the fifth game of the season. Winston was in his second year in the league.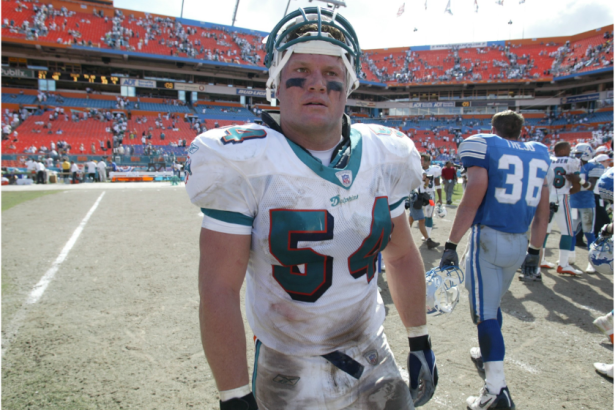 Thomas, who is considered one of the smartest players in the history of the league and was tireless in studying his opponents, was in his ninth season. But this story stretches the imagination when it comes to Thomas' knowledge of the game.
"We put in a shovel pass that week for a third-and-3-ish situation," Winston wrote. "We had not run a shovel pass since I had been in Houston. We ran it out of a funky formation we hadn't showed. We get to the line of scrimmage on a key third-and-4 and Thomas screams, 'Here comes the shovel pass.' Immediately shoots the gap. Tackle for loss. Unreal."
The MVP Voter Who Should Be Stripped of His Vote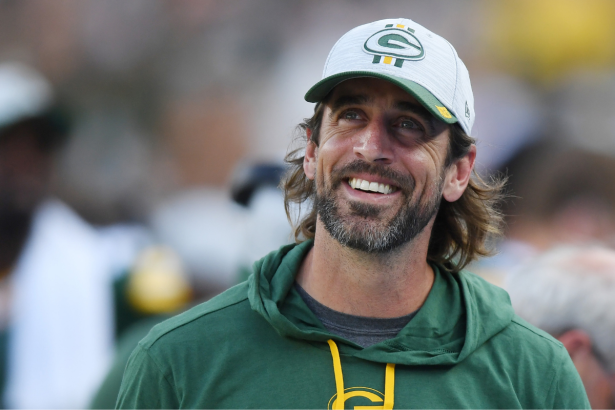 Chicago sports writer Hub Arkush should be stripped of his vote for Most Valuable Player. It's just that simple. Arkush's admission this week that he wouldn't vote for Green Bay quarterback Aaron Rodgers because he thinks Rodgers is a jerk in his opinion is simply not reasonable. For the record, I've voted plenty of guys for awards who are jerks. I voted for Warren Sapp to go into the Pro Football Hall of Fame and for postseason awards. The same goes for Terrell Owens. Yes, there is a reasonable argument to say that Rodgers hurt his team a couple of times this season, such as missing the game against Kansas City after coming down with COVID (and lying about his vaccination status). However, he has overwhelmingly helped his team and there is no debate about that. In my opinion, Rodgers has helped his team more than anyone else in the league this year. That's valuable.
Speaking of Rodgers, give him credit for giving Packers GM Brian Gutekunst a chance to fix their relationship. Based on Rodgers' comments on Adam Schein's Sirius XM podcast, things could be calming in Green Bay. Said Rodgers: "Adam, the grass is greener where you water it. I really believe that. And you know, that's an adage to dissuade people from going out and taking risk and chances, and you know, I think that where you spend your time and energy and what you choose to water will always be the greenest part of your life. I decided when I came back that I was going to be all in with the team and all in to see things move forward to a better place. And that's what the conversations were about, you know, during the offseason, was about being a part of those conversations that impact my ability to do my job. And I, you know, from one of the first days, Brian and I sat it down and got on the same page and it's been a really nice Fall and Winter. I appreciate his approach, how it's been, and it's been very meaningful to me. So I'm thankful for that relationship, where it's at at this point, and that's made my life that much more enjoyable. So I gotta give Brian a lot of credit for meeting me in the middle."
The speculation about Jim Harbaugh going to the Raiders or some other NFL team are interesting. The timing is also convenient after Harbaugh righted the ship at Michigan for at least one year. One thing you can expect is that Harbaugh will somehow get some more money out of this whole deal. He is very driven that way. As for the NFL vs. college, Harbaugh loves to give off mixed messages to friends and associates. He will sometimes pine for the NFL, where he can deal with grown-up players who are completely focused on football (and escape the evils of college recruiting). For instance, he tells great stories about his relationship with former Raiders owner Al Davis and their bond over the deeper meaning of the game. Alternatively, Harbaugh will puff out his chest and speak romantically about the college game, often dropping some Shakespearean-style quote about its virtues. What's the reality? It's Jim Harbaugh. It's not always about reality.
Speaking of the Raiders and their coaching search, an NFL personnel man was talking about former Raiders coach Jon Gruden this past week. Suffice to say, the personnel man wasn't particularly impressed with Gruden even before the whole email scandal that came out this season. "There are certain people I would never work with and Gruden is at the top of the list," the personnel man said. "I'd rather be a barista than work for Gruden."
In the aftermath of the Antonio Brown flameout from Sunday, there has been a lot of speculation about the role Tampa Bay and the NFL should play in providing assistance to players who are obviously under stress. As one league official noted this week, the NFL has done plenty to reach out to Brown over the past three years. "But there's not much you can do when the person doesn't want to take the help," the source said. The other issue that one agent noted this week is that a lot of players don't want to talk to therapists or professionals who are hired by the team for fear that information is shared with the team.
Related Videos