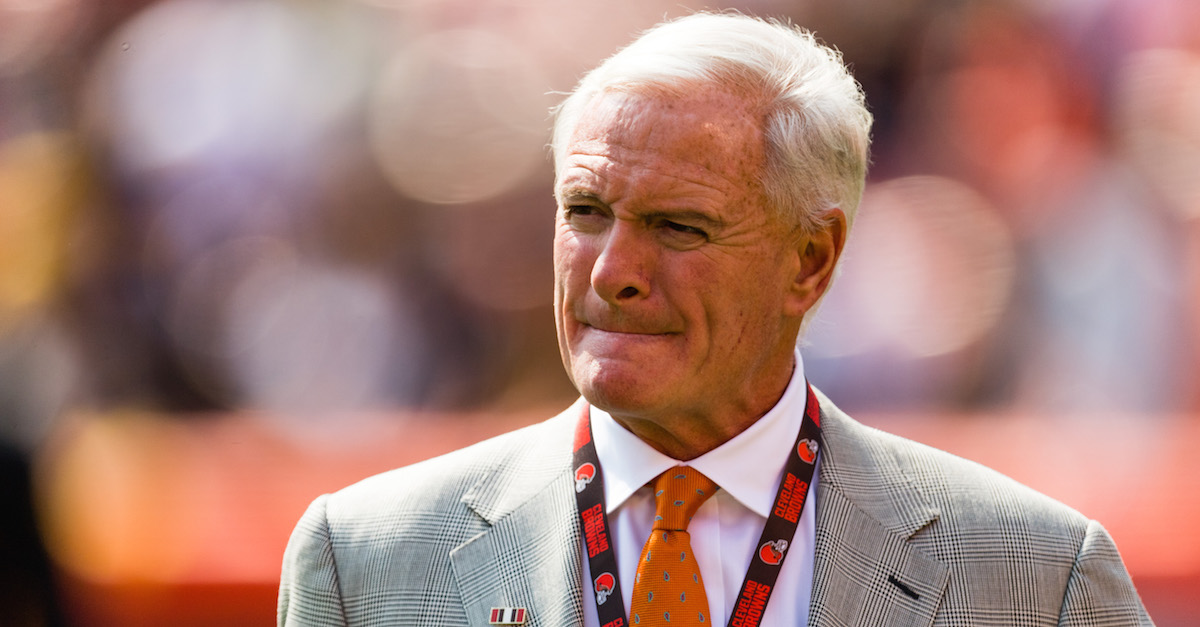 Jason Miller/Getty Images
CLEVELAND, OH - SEPTEMBER 10: Cleveland Browns owner Jimmy Haslam walks the field prior to the game against the Pittsburgh Steelers at FirstEnergy Stadium on September 10, 2017 in Cleveland, Ohio. (Photo by Jason Miller/Getty Images)
The Cleveland Browns have a plethora of options in the 2018 NFL Draft and that is the nature of owning both the No. 1 and No. 4 overall picks. Still, the franchise will almost certainly come under fire if they do not use one of the picks on a quarterback, simply because the Browns have passed on both Deshaun Watson and Carson Wentz in recent years.
To that end, Robert Klemko of the MMQB is now reporting that, while the Browns will almost certainly speak with all of the top tier quarterbacks, they have reached out to former Oklahoma quarterback and Heisman Trophy winner Baker Mayfield.
In the quest to land a franchise quarterback, the Browns are doing their homework. Less than three days after the final whistle blew on a monstrously entertaining Super Bowl, the Browns requested a private visit with Baker Mayfield, his first such invite, two league sources tell The MMQB.
Mayfield is not universally seen as a legitimate contender for the No. 1 overall pick but, as the saying goes, it takes only one team to fall in love with a player to see his stock skyrocket. For the Browns, quarterbacks like Wyoming's Josh Allen, UCLA's Josh Rosen and USC's Sam Darnold will almost certainly get a look and again, non-quarterbacks should also be in the mix.
Still, it is hard to ignore this kind of approach from Cleveland to Mayfield and, if nothing else, it is sure to begin some speculation about the Browns tabbing him with one of their top picks.