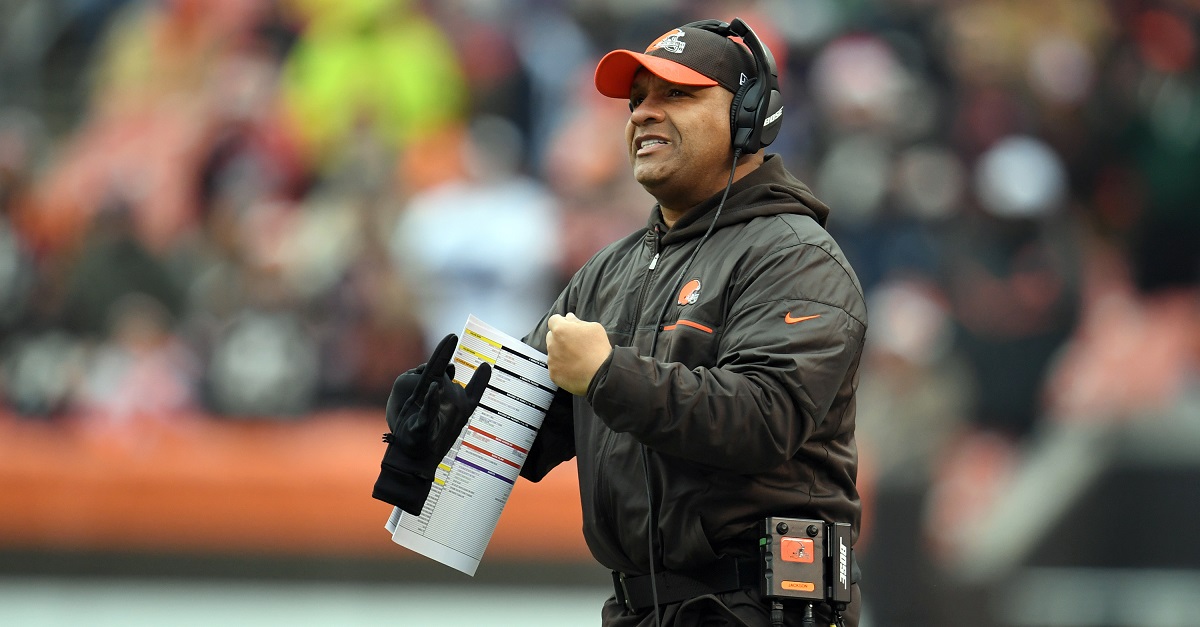 Jason Miller/Getty Images
CLEVELAND, OH - DECEMBER 24: Hue Jackson of the Cleveland Browns coaches against the San Diego Chargers at FirstEnergy Stadium on December 24, 2016 in Cleveland, Ohio. (Photo by Jason Miller/Getty Images)
Despite the Cleveland Browns holding two selections in the first 12 picks, the quarterback desperate team may not reach and select a gunslinger after all.
According to Jason La Canfora, the Browns may instead turn their attention to impending free agent Tyrod Taylor, who the Buffalo Bills are expected to waive. In turn, that would shake up the likely destinations for quarterbacks such as Mitch Trubisky and Deshaun Watson — two of the projected top n their class.
"Many in the league believe that's where he will end up — he's young and athletic and protects the football and has upside. That would allow the Browns to take the two best players available with their two first-round picks — beginning with Myles Garrett first overall. The Browns also continue to try to push to retain pending free agent receiver Terrelle Pryor to have some weapons for the new QB."
Taylor inked a lucrative five-year, $90 million deal during the offseason. But he was paid just $10 million guaranteed with a signing bonus of $3.4 million, meaning the Bills can wash their hands of him this offseason and that's the only salary they eat.
After four years as a reserve in Baltimore, Taylor took over as the starter in Buffalo two years ago. In that time, he's thrown for over 6,000 yards, 37 touchdowns and 12 interceptions. He's just 14-14 as a starter though.