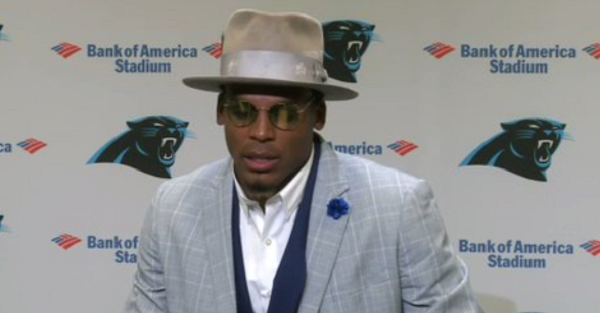 @NFL_DovKleiman/Twitter
@NFL_DovKleiman/Twitter
Movies are great. I know, I know … understatement of the century. But you know what's just as great as movies? Watching them. Yeah, that sounds pretty awesome.
Maybe Cam Newton should have actually watched the 1997 film that won 11 Oscars (including best picture), captivated our hearts, and will continue to teach future generations what true love is all about.
I'm talking about the Titanic, people. And don't you dare, for one second, pretend that you weren't moved by it, too.
We're getting off track. The point is that Newton probably didn't watch the movie all the way through. How do I know? Well, for starters, he compared the Carolina Panthers to the Titanic, thinking that it was a positive metaphor.
Newton was referencing his now former teammate, Kelvin Benjamin, who was traded to the Buffalo Bills prior to last week's NFL trade deadline.
You know what Newton could have also done, instead of watching the movie (even though he should totally, totally watch it)? How about pick up a history book. The sinking of the Titanic is a monumental moment in our country's history.
But, you know what, somehow the Panthers managed to beat their NFC South rival, the Atlanta Falcons, on Sunday, 20-17. So, maybe Carolina won't sink without Benjamin anyway.
[h/t For The Win]