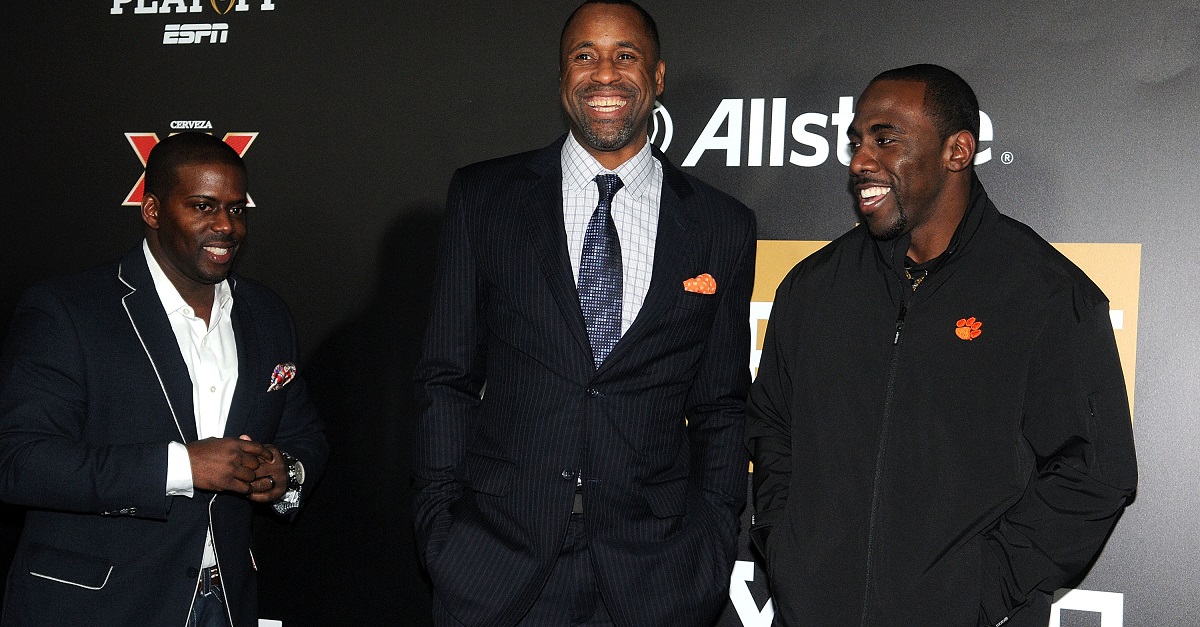 Gerardo Mora/Getty Images for ESPN
TAMPA, FL - JANUARY 07: Lamont Evans (L), former basketball player Greg Buckner (C) and football player C.J. Spiller pose on the blue carpet during the Allstate Party At The Playoff on January 7, 2017 in Tampa, Florida. (Photo by Gerardo Mora/Getty Images for ESPN)
C.J. Spiller has been let go by the Kansas City Chiefs on a number of occasions this season alone, but it looks like they want him after all. He has just been signed by the team again ahead of their playoff matchup with the Tennessee Titans.
Spiller will now be with the team for the fifth time this season. They originally signed him as a free agent in February. He ended up getting cut on Sept. 2, but the Chiefs brought him back a day later, creating a roster spot by placing Steven Nelson on injured reserve. His second stint with the team lasted less than a week as he was released again on Sept. 7. Two days later, they brought him back, again. A week later, they cut him again — for a third time — and promoted running back Akeem Hunt to the 53-man roster. A month later, they brought him back for a fourth time. Once again, they cut him, this time on Oct. 23.
So it looks like he will be on a playoff roster and will at least have a shot at a Super Bowl rather than being stuck on his couch watching the action. Spiller has almost 5,000 scrimmage yards in his career and went to the Pro Bowl in 2012 when he was in Buffalo and had over 1,200 rushing yards and eight total touchdowns.