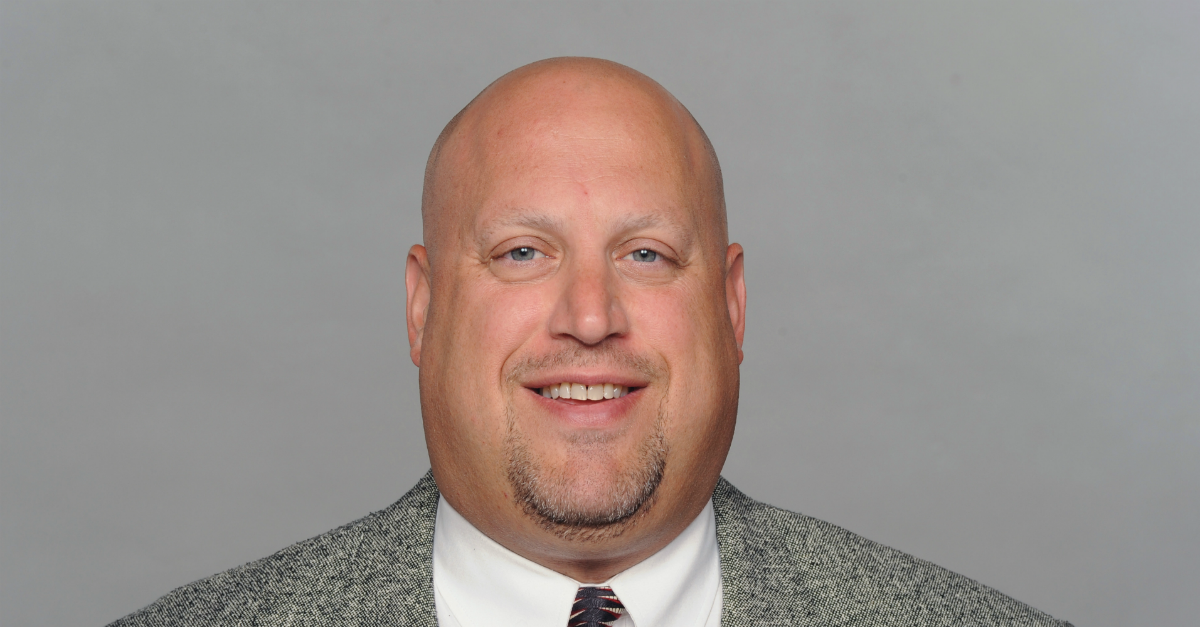 NFL via Getty Images)
MIAMI, FL - CIRCA 2011: In this handout image provided by the NFL, Dave DeGuglielmo of the Miami Dolphins poses for his NFL headshot circa 2011 in Miami, Florida. (Photo by NFL via Getty Images)
According to reports, the Indianapolis Colts are bringing in Dave DeGuglielmo — he of two Super Bowl wins — to be the franchise's new offensive line coach.
Here are where things get tricky, as some semantics come into play.
Josh McDaniels is not yet legally the new head coach of the Colts, as he has some business left to do with the New England Patriots. You might have heard of it. It is called being the offensive coordinator for the Patriots during the Super Bowl.
Per league rule, McDaniels can't officially be the head coach of the Colts until Sunday is over. In turn, theoretically speaking, Dave DeGuglielmo, who is being brought to the Colts because of McDaniels, is only the new offensive line coach as long as everything goes according to plan. Basically, provided McDaniels doesn't become the first person to be in the rapture, etc.
Last with the Miami Dolphins, DeGuglielmo got his start with the Giants as an assistant line coach and quality control coach from 2004-08.
He also spent three years as the offensive line coach in Miami from 2009-11 and then moved to the Jets in the same role in 2012. DeGuglielmo was with the Patriots as offensive line coach in 2014-15 and with the Chargers as assistant line coach in 2016.
Obviously, as noted in his resume, his coaching with the Patriots likely aided in McDaniels wanted him on his staff.