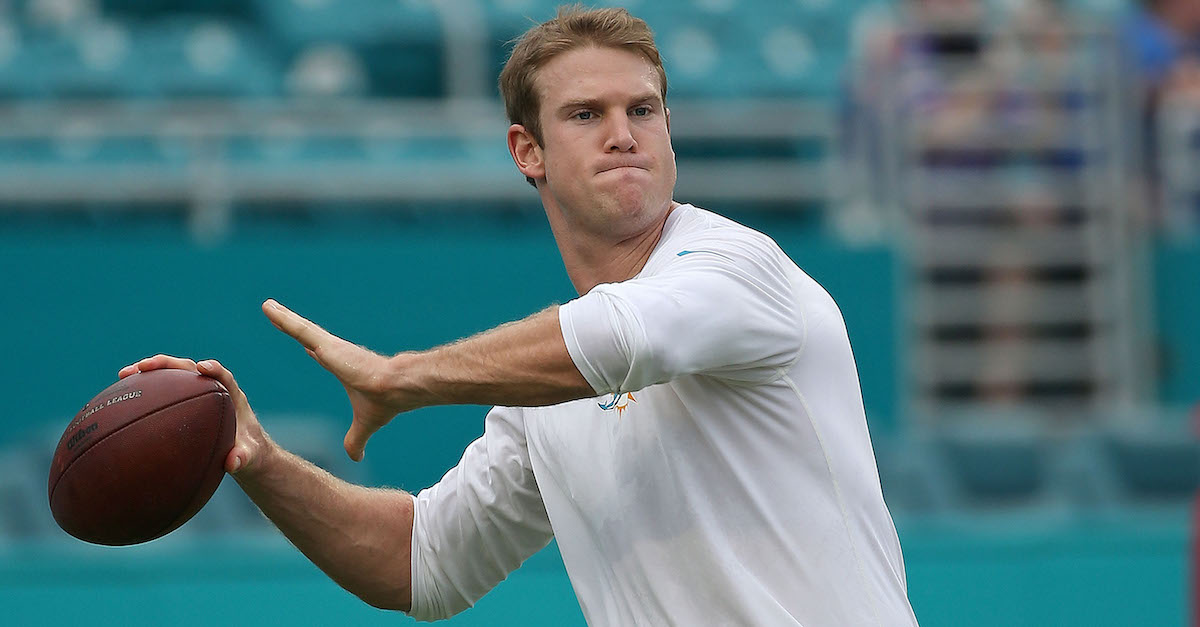 Mike Ehrmann/Getty Images
MIAMI GARDENS, FL - SEPTEMBER 27: Ryan Tannehill #17 of the Miami Dolphins warms up before a game against the Buffalo Bills at Sun Life Stadium on September 27, 2015 in Miami Gardens, Florida. (Photo by Mike Ehrmann/Getty Images)
The Miami Dolphins are in a position to potentially compete during the 2017 NFL season, but with news that Ryan Tannehill could miss the entire season with a knee injury that optimism could fade in a hurry. With that said, the Dolphins aren't prepared to go away quietly and Armando Salguero of the Miami Herald reports that Miami has already reached out to quarterback turned broadcaster Jay Cutler about their potentially vacant quarterback spot.
Coach Adam Gase has been in contact with Cutler personally the past two days as the two men have worked on rekindling a relationship that helped Cutler throw 25 touchdowns and 11 interceptions in 2015 when he was the starting QB for Chicago and Gase was the offensive coordinator.
If Tannehill is unavailable, the Dolphins would be left with only Matt Moore as a legitimate option on the roster. That explains the potential interest in Cutler, but it is also interesting that Miami has not yet been linked to free agent quarterback Colin Kaepernick.
With Cutler, the Dolphins would be throwing a figurative "Hail Mary" in that he has essentially retired to join a broadcast booth at FOX Sports. Still, it wouldn't be crazy to argue that Cutler is among the top options "available" on the market and the interest makes sense from that standpoint. The relationship between Gase and Cutler matters, but in the end this decision will come down to many factors with one being Cutler's current job away from the field.