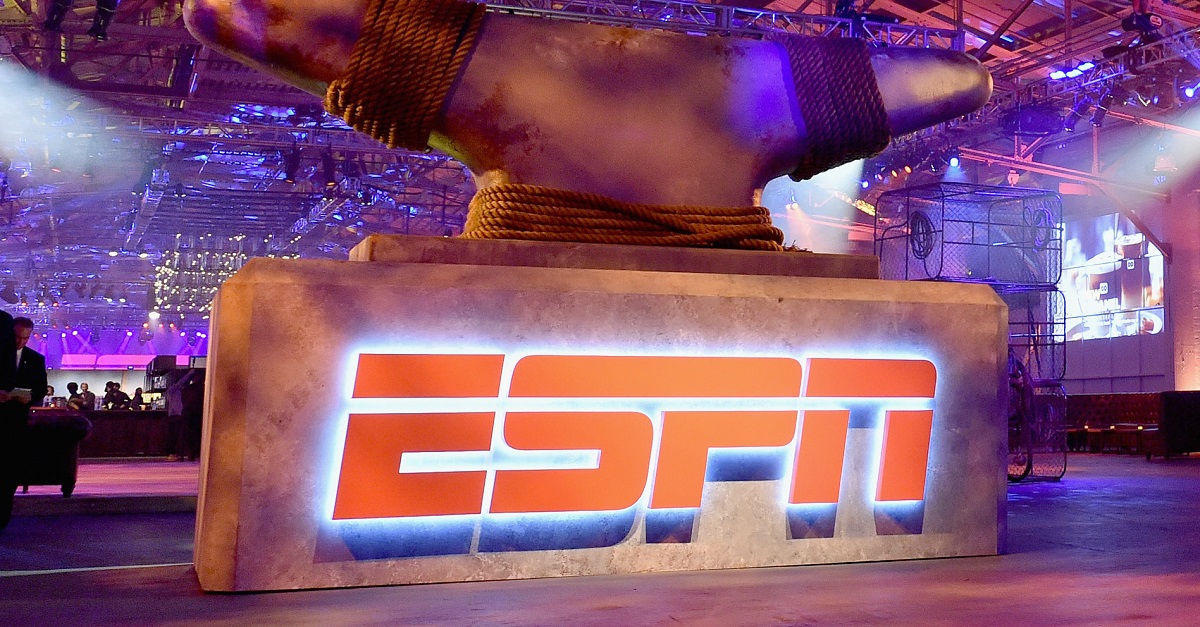 Mike Windle/Getty Images for ESPN
SAN FRANCISCO, CA - FEBRUARY 05: A view of the logo during ESPN The Party on February 5, 2016 in San Francisco, California. (Photo by Mike Windle/Getty Images for ESPN)
The NFL Network has been hit with a massive sexual harassment lawsuit, as a former employee has made several allegations involving former NFL players and analysts.
The NFL Network already announced the suspensions of Marshall Faulk, Ike Taylor, and Heath Evans, and now ESPN is suspending some of their current analysts who were named in the suit. That includes former Eagles quarterback Donovan McNabb and former Super Bowl champion Eric Davis.
The allegations against McNabb and Davis date back to their time at the NFL Network, but ESPN has made the statement that the two will no longer be involved in their programming until the case reaches a resolution.
The news of the scandal broke on Monday evening, with Scott Soshnick of Bloomberg providing some of the context behind the impeding lawsuit.
A former executive producer at the National Football League?s TV network and ex-players including Marshall Faulk and Heath Evans allegedly groped and made sexually explicit comments to female colleague Jami Cantor, according to an amended complaint by Cantor, a former employee.

The allegations against the retired players and Eric Weinberger, who?s now president of sports commentator Bill Simmons?s media group, are part of a lawsuit against NFL Enterprises in Los Angeles Superior Court. The amended complaint filed Monday detailed specific acts of harassment by several individuals who aren?t named as defendants.
The Bloomberg article is jam-packed with alleged incidents including nude photos, rude comments, invasive questions and videos, all of which Cantor was reportedly subject to during her time with the NFL Network.
A TMZ report of the law suit included more heinous details, including accusations against Marshall Faulk that he had "pinned [the] Plaintiff against a wall, demanding oral sex while he pulled his pants down."
These are serious allegations and due process is vital in these instances, but the NFL Network has already gotten ahead of this by suspending Faulk, Ike Taylor, and Heath Evans.