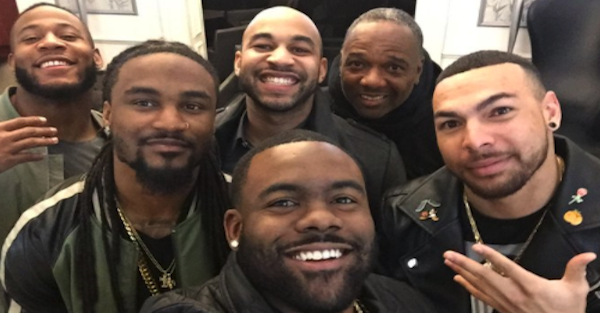 @MarkIngram22/Twitter
Mark Ingram, former Alabama and current New Orleans Saints running back, was reportedly denied entrance to a club in London because he and his NFL teammates were "too urban," according to ESPN.
Despite the issues at Cirque le Soir, "London's most A-list club," Ingram explained he's still excited to play in England next year when the Saints take on the Miami Dolphins.
Hopefully someone fixed this situation because that is just ridiculous.