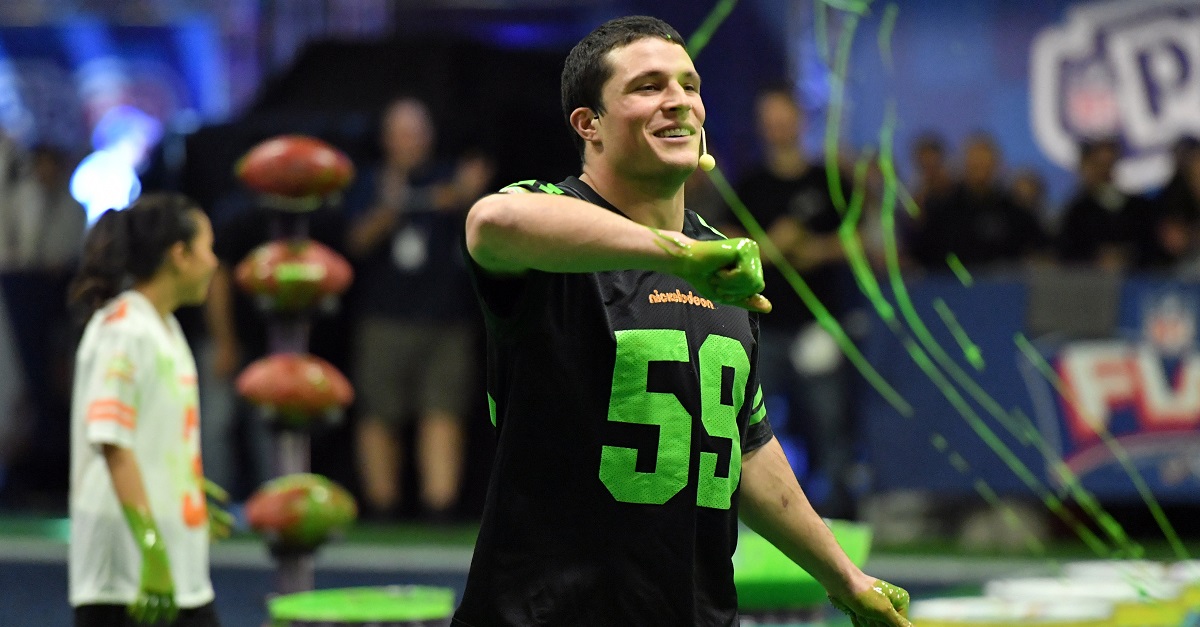 Mike Coppola/Getty Images for Nickelodeon
MINNEAPOLIS, MN - FEBRUARY 01: NFL player Luke Kuechly attends the Superstar Slime Showdown taping at Nickelodeon at the Super Bowl Experience on February 1, 2018 in Minneapolis, Minnesota. (Photo by Mike Coppola/Getty Images for Nickelodeon)
Carolina Panthers linebacker Luke Kuechly has had over 100 tackles every year he's been in the league and that has led to him being named to the Pro Bowl five years straight. However, he's also had injury issues the last few years and it seems it's occurring again as ESPN reports that Kuechly underwent a surgery for his shoulder.
The surgery was on his right shoulder and was the reason he was a late scratch from the Pro Bowl this year. He had surgery on his left shoulder in 2015 for a partially torn labrum. He played through it during the Super Bowl run and had surgery in the offseason.
Kuechly had been playing with the injury during the later portion of the season, but only missed one game due to concussion. It remains unclear how much of the offseason workouts he will miss, but the team expects him to be ready for the beginning of the season.