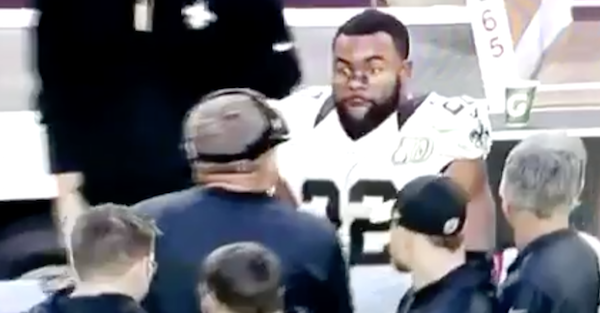 @sporer/Twitter
New Orleans Saints head coach Sean Payton may be on his way out after a relatively disappointing season, but thing are already apparently tense in the locker room.
During Sunday's big win over the Arizona Cardinals, Ingram was seen launching into a fiery tirade against Payton on the sideline.
After the incident, reports circulated on why Ingram was so upset:
Payton reportedly wouldn't discuss the issue after the contest:
We'll continue to monitor this story.