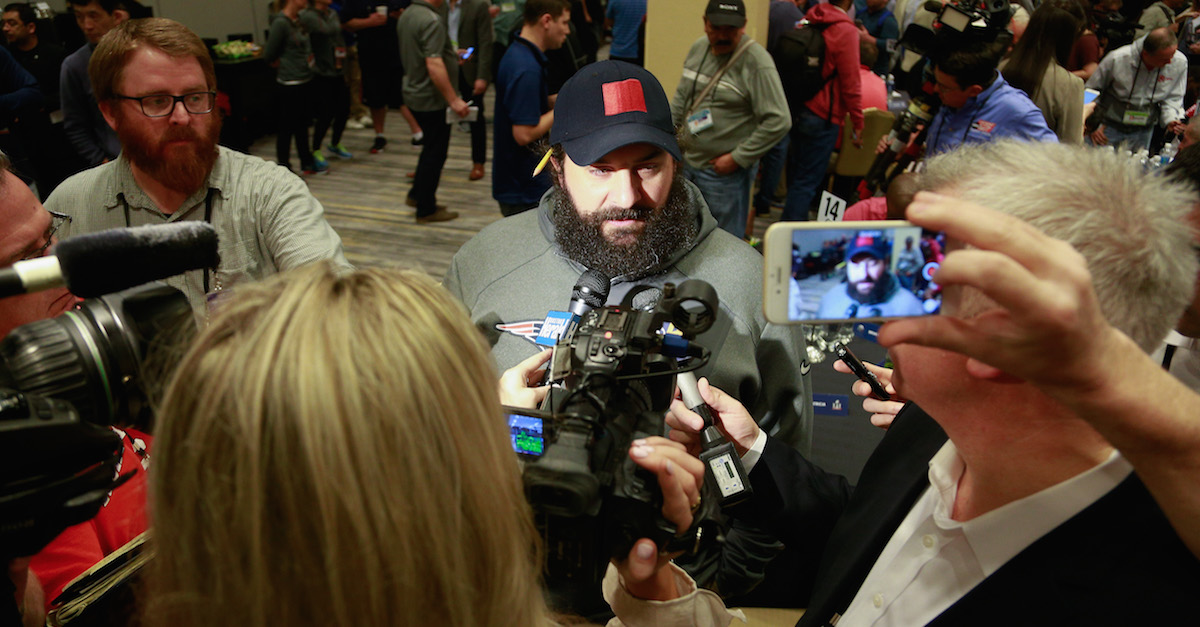 Bob Levey/Getty Images
HOUSTON, TX - FEBRUARY 02: Defensive coordinator Matt Patricia answers questions during Super Bowl LI media availability at the J.W. Marriott on February 2, 2017 in Houston, Texas. (Photo by Bob Levey/Getty Images)
Matt Patricia is widely expected to be the next head coach of the Detroit Lions and that move will be announced as soon as the New England Patriots either lose or claim yet another Super Bowl title. However, there was real buzz that Patricia could land the head coaching job with the New York Giants (before the team seemingly settled on Pat Shurmur) and that fit made sense on a number of levels.
With that said, Paul Schwartz of the New York Post reports that there is a specific reason that Patricia was not keen on New York and it is an interesting one.
There is no doubt Matt Patricia, the Patriots defensive coordinator, was a legitimate Giants candidate, but the Giants were never Patricia?s first choice, which is why he is headed to Detroit as the next Lions head coach. A second NFL source with inside knowledge of New England?s coaching staff believes Patricia will be better off in Detroit than he would have been making his head coaching debut in the New York/New Jersey fishbowl. ?The people I spoke to that work with him and know him didn?t think he was ready for a high-profile job,?? the source told The Post. ?They thought it would be Detroit or Arizona, where he could kind of cut his teeth, they didn?t think he was ready to leave the nest yet.??
Just how much of this is accurate is up for debate and, in short, Patricia isn't likely to address these rumblings directly. Still, he wouldn't be the first person to shy away from the media circus in New York (among other factors) and the Lions are set up with a quality quarterback and intriguing talent that could be molded a bit quicker than that of the Giants.
Matt Patricia may succeed in Detroit but, for some Giants fans, this could be a "what if?" scenario for a while.