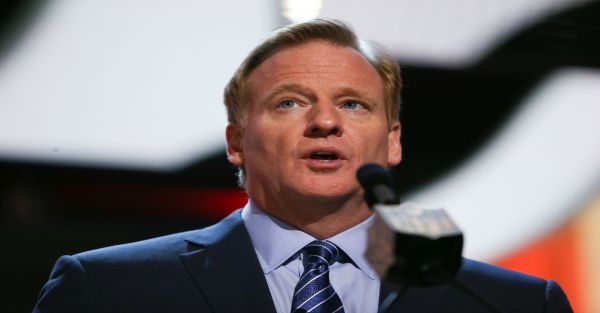 https://twitter.com/PressHerald/status/627934507291779072
Over the weekend, a Patriots fan named Richard Pate arranged for a banner to be flown over NFL commissioner Roger Goodell's home in Scarborough, Maine to protest Goodell's upholding of Tom Brady's four game suspension. The banner read "COMM. GOODELL JET HOME TO N.Y." and was meant to show support for New England's quarterback.
"I wanted to send him a subliminal message. Get back to work, get this issue resolved. You?re not going to get anything done by vacationing at Prouts Neck. Get back to New York City," Pate said to the Portland Press Herald.
It appears that New England fans would prefer that Goodell stay off their turf.