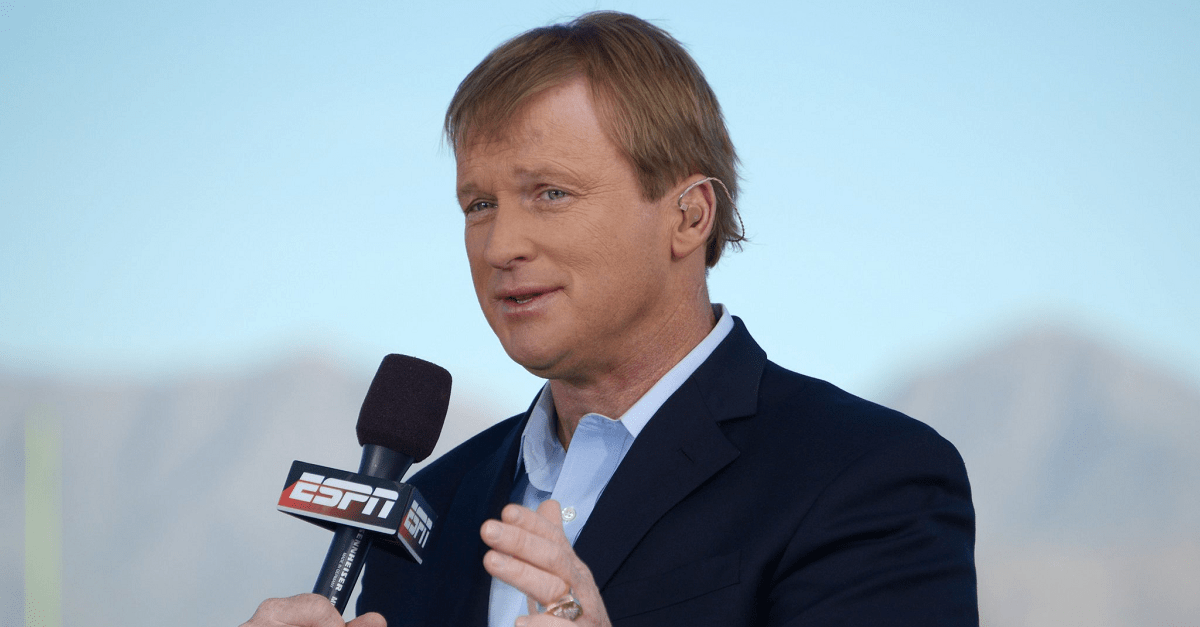 @ESPNHQ/Twitter
@ESPNHQ/Twitter
Former NFL MVP and Super Bowl champion quarterback Peyton Manning is an even favorite to replace Jon Gruden as the color commentator for Monday Night Football during the 2018 regular season, according to Odds Shark.
Manning was initially favored at +225 odds following Gruden's official introduction as the Oakland Raiders' new head coach earlier this week.
The former quarterback has taken on numerous roles since retiring from the NFL in 2015, including helping out with the University of Tennessee's coaching search.
Considered a brilliant football mind, Manning is expected to be a hot commodity for networks looking to duplicate the success of former Dallas Cowboys quarterback Tony Romo, who excelled in his first year as an analyst for CBS despite having limited previous experience in the booth.
Manning, 41, was a two-time Super Bowl champion, 14-time Pro Bowler and five-time MVP.