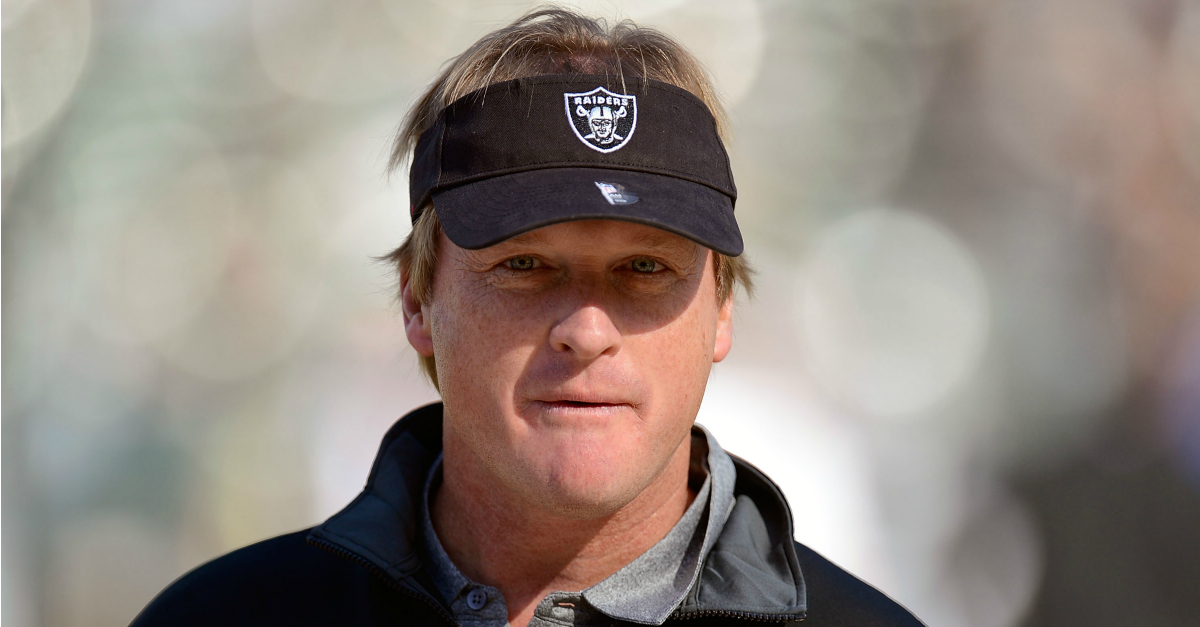 Thearon W. Henderson/Getty Images
Thearon W. Henderson/Getty Images
Jon Gruden is heading back to the NFL as head coach of the Oakland Raiders, and that may mean Peyton Manning is stepping into the announcer's booth as a color commentator on Monday Night Football.
As of now, he's the favorite, per Odds Shark.
Gruden is leaving ESPN as one of the top personalities at the network to take him $100 million in reported salary with the Raiders.
Manning has taken on a variety of roles since retiring from the NFL in 2015. He recently helped out with the Tennessee coaching search. He's a brilliant football mind, and ESPN execs are likely licking their chops after seeing what Tony Romo has been able to do in the booth with limited experience.
Gruden, 54, hasn?t coached in the NFL since the 2008 season. Gruden has a career record of 95-81, and he helped lead the 2002 Tampa Bay Buccaneers to a Super Bowl win. Gruden was also the head coach of the Raiders from 1998-2001 before jumping to Tampa Bay.
Gruden has been with ESPN since 2009, mostly working as part of the Monday Night Football broadcast.
Manning was a two-time Super Bowl champion, 14-time Pro Bowler and five-time MVP.