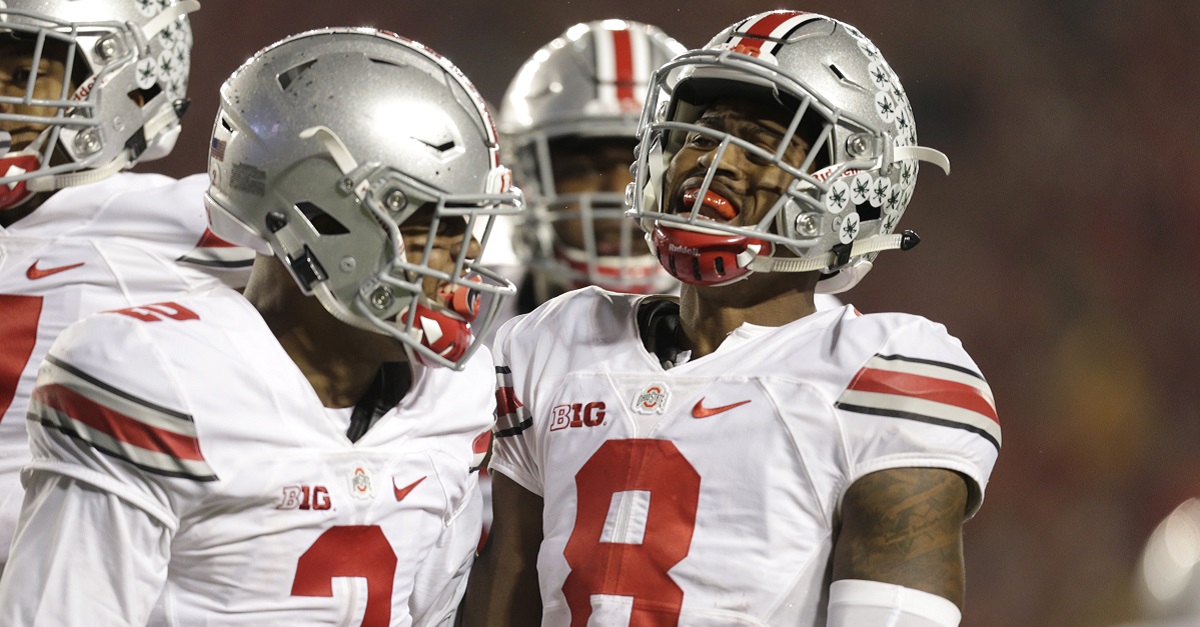 Mike McGinnis/Getty Images
MADISON, WI - OCTOBER 15: Gareon Conley #8 of the Ohio State Buckeyes celebrates after making an interception during the third quarter against the Wisconsin Badgers at Camp Randall Stadium on October 15, 2016 in Madison, Wisconsin. (Photo by Mike McGinnis/Getty Images)
The NFL Draft takes place Thursday evening, and although there has been and will continue to be a lot of talk as to where Mitch Trubisky and Myles Gaarrett will end up, where Ohio State's Gareon Conley is ultimately taken has also been a hot topic.
Conley, who is facing the horrible accusations, and his attorney has adamantly denied the accusations, but it's still out there and figured to affect his draft stock.
The Ohio State star already confirmed he won't be in Philadelphia Thursday night for the draft, CBS Sports' Jason La Canfora still expects Conley to be taken in the first round of the draft.
This would be a surprise, as the accusations against Conley are very serious, but he's still a first-round talent and continues to deny the accusations.
It should definitely be interesting to see what ultimately happens with Conley in the first round, though.