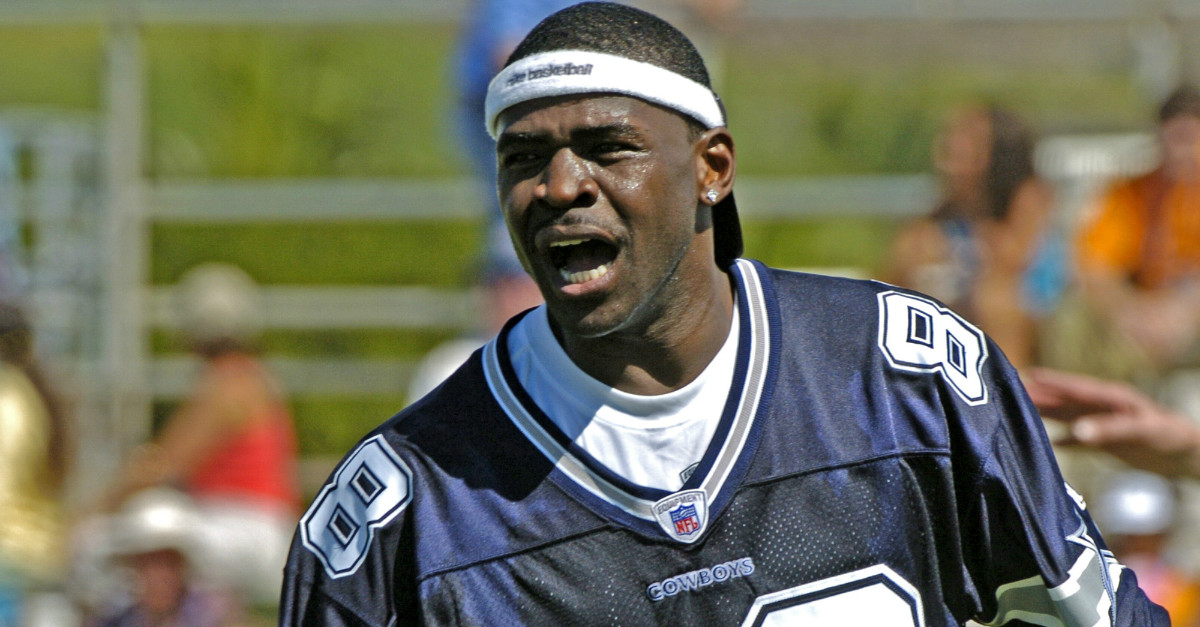 Al Messerschmidt/Getty Images
TMZ sports is reporting that police are looking into a sexual assault allegation against Michael Irvin, the Hall of Fame wide receiver and Dallas Cowboys legend.
TMZ said that a 27-year-old woman told police she went back to a Ft. Lauderdale Hotel with Irvin, began feeling sick, and the last thing she remembers is fighting him off.
Iwvin's attorney told TMZ that the allegations are "completely false" and said Irvin has been "blindsided" by them. The attorney said Irvin was in Ft, Lauderdale visiting relatives. "Even the complaint that she made specifically says she does not recall the events that took place. She was very drunk that night," the lawyer, Larry Friedman, told TMZ. "Nothing happened and there was no assault."
Irvin, now 51, won three Super Bowls and was named to the Pro Bowl three times during his 12-year career with the Dallas Cowboys, the only team  he ever played for. He's now a television analyst for the NFL Network.