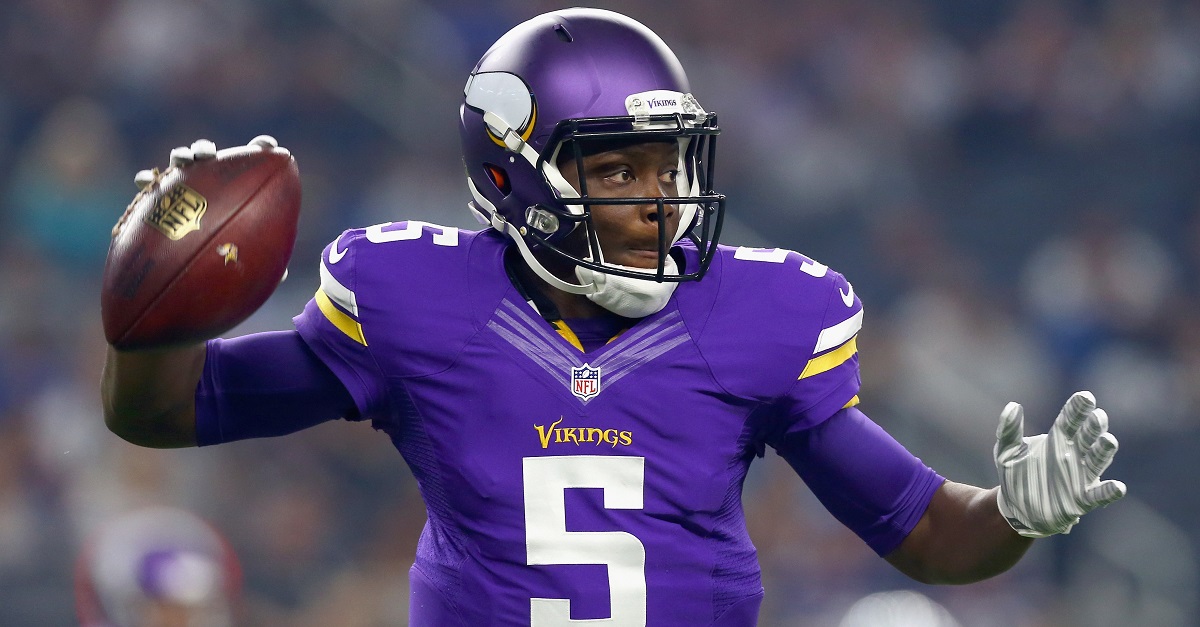 Tom Pennington/Getty Images
ARLINGTON, TX - AUGUST 29: Teddy Bridgewater #5 of the Minnesota Vikings looks for an open receiver in the first quarter against the Dallas Cowboys on August 29, 2015 in Arlington, Texas. (Photo by Tom Pennington/Getty Images)
The Minnesota Vikings and the NFL were devastated when quarterback Teddy Bridgewater went down last year with a dislocated knee. He missed the entire season and has yet to play or even practice this season. However, it looks like the latter is about to become a reality.
Not only will be able to practice now, but he could quickly be activated to take the place of current starter Case Keenum, who was the team's second option going into this season.
And it would appear that Bridgewater himself might have just confirmed the news:
Having Bridgewater back for the second half of the season, coupled with Aaron Rodgers' injury in their division, could mean a playoff run for a team that was just hoping to scrape by this season. They're currently 4-2 and sitting atop the NFC North. Getting Bridgewater back would only strengthen the team and make them considerably better going forward.
The Vikings face the reeling Ravens and the hapless Brown before heading into a bye week, which might be the perfect time to get Bridgewater up to speed and getting first-team reps. This news could not have come at a better for the team and for the QB who had a breakout year in 2015 before his training camp injury last year.