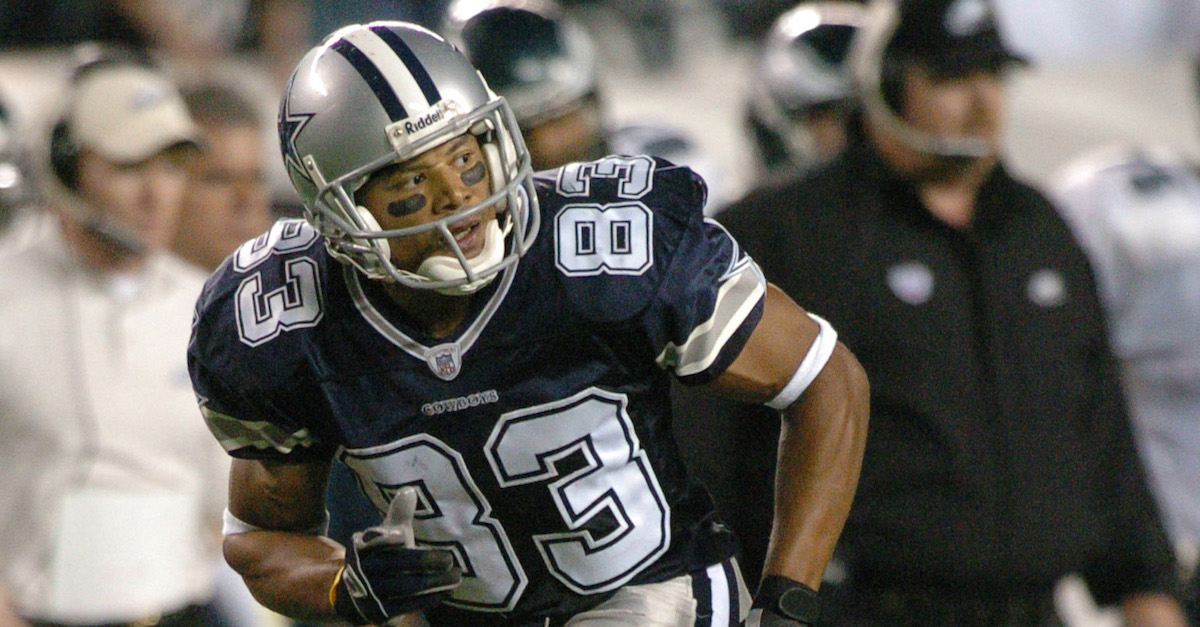 Brian Killian /Getty Images
Dallas Cowboys wide receiver #83 Terry Glenn in action against the Philadelphia Eagles on Sunday, October 8, 2006 at Lincoln Financial Field in Philadelphia, Pennsylvania. The Eagles won, 38-24.
Former NFL Pro Bowl wide receiver Terry Glenn passed away on Monday morning after being involved in a car accident in Irving, Texas, according to former NFL defensive lineman Tony Casillas.
Glenn, 43, recorded 593 receptions for 8,823 yards and 44 touchdowns as a member of the New England Patriots (1996-2001), Green Bay Packers (2002) and Dallas Cowboys (2003-07) during his 11-year NFL career.
The Columbus native was also a one-year starter at Ohio State, recording 64 receptions for 1,411 yards and 17 touchdowns in 1995, before being selected No. 7 overall by the Patriots in the 1996 NFL Draft.
ESPN's Kirk Herbstreit, who played with Glenn at Ohio State, responded to the news of his former teammate's passing via Twitter.
The Star-Telegram's Clarence Hill Jr., who covered Glenn during his stint with the Dallas Cowboys, noted that the former wide receiver had gotten engaged and had a child recently.
There are currently limited details regarding the accident that took Glenn's life. We will provide more details as this story develops.