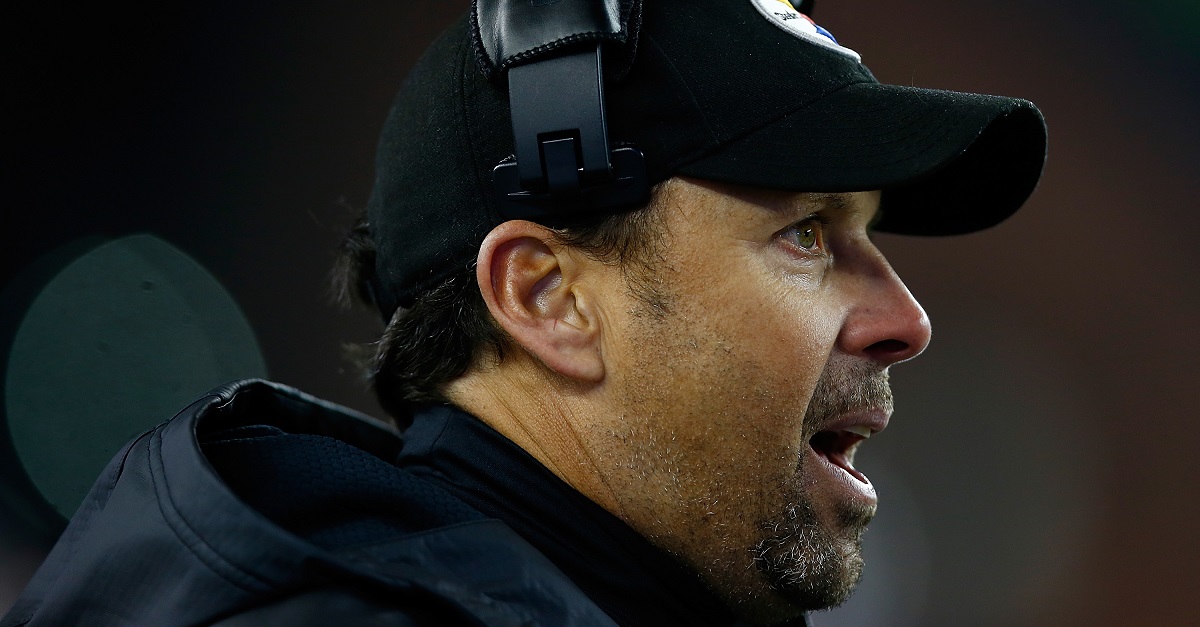 Jared Wickerham/Getty Images
FOXBORO, MA - NOVEMBER 03: Offensive coordinator Todd Haley of the Pittsburgh Steelers talks to his players in the fourth quarter against the New England Patriots at Gillette Stadium on November 3, 2013 in Foxboro, Massachusetts. (Photo by Jared Wickerham/Getty Images)
The Pittsburgh Steelers have the week off before beginning their NFL Playoff journey and that break is a good thing for offensive coordinator Todd Haley. After reports surfaced that he had sustained an injury on New Year's Eve as a result of a shove, Ed Bouchette of the Pittsburgh Post-Gazette shed additional light, indicating that Haley reportedly has a "shattered pelvis" in addition to other significant bruising.
Within the same report, Haley said the following:
?A few nights ago unfortunately I was in a situation. The situation, though not of my doing, has been made clear to me by the Steelers that it is a non-issue to both the team and the Steelers organization. My sole focus is on preparing for next week?s playoff game, so it won?t be addressed further.?
The circumstances surrounding what Haley describes as "a situation" are rather bizarre and he is reportedly walking with a limp. Still, it is probably a good thing that it wasn't worse for both coach and team, as the Steelers certainly need him available in order to sustain ultimate success on the field and that seems to be Haley's focus in the aftermath of the incident in the North Shore.