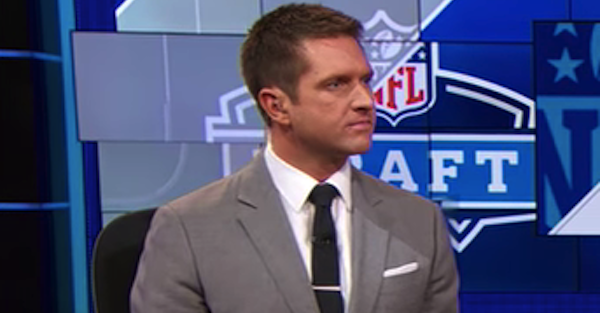 Screenshot/ESPN
Sam Darnold is seen by many as a legitimate contender, if not the front-runner, to become the top overall selection in the 2018 NFL Draft. With that in mind, it would seem crazy in the minds of some for the USC quarterback to seriously consider returning for another year of college football, but one of the most prominent draft analysts in the country suggests just that.
Todd McShay of ESPN, in the aftermath of Darnold's performance against Ohio State in the team's bowl game, indicated that it was "so clear" that Darnold could have a reason to return.
Beyond that, McShay clearly sees what Darnold would be turning down but, in the same breath, indicates "he could benefit" from the additional college seasoning.
Darnold did not necessarily live up to the billing as a college player this season and that was on full display against Ohio State. He threw for 356 yards on 26-of-45 passing with an interception and fumbled the ball away twice.
Still, his raw talent is off the charts and, as McShay notes, it isn't a regular occurrence to see players turn down virtually automatic bids at huge money in the NFL when presented with that opportunity.
At this point in the calendar, it still feels likely that Darnold would leave for the 2018 draft, but nothing is official just yet and McShay isn't the only one pointing out that more development is needed.