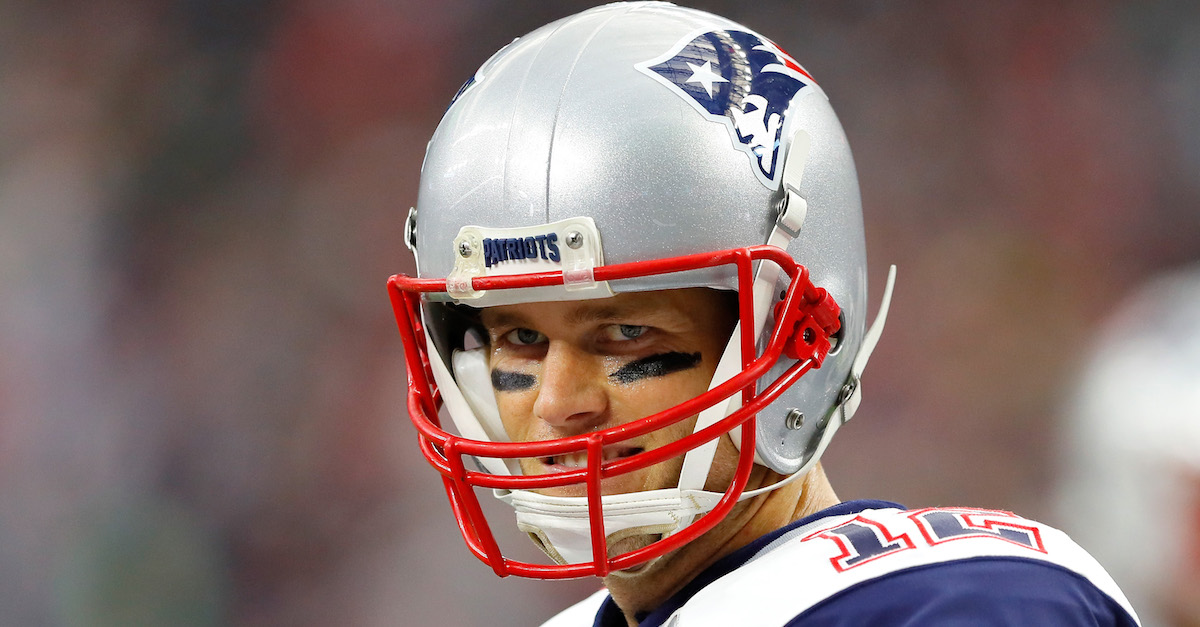 Kevin C. Cox/Getty Images
Kevin C. Cox/Getty Images
There was an outside chance that Tom Brady could have missed, or at least not started, the AFC Championship Game against Jacksonville on Sunday. However, it would appear that he will be just fine and will in fact start the game.
Of course, the Jags were certainly not planning for anything else to happen so that probably doesn't affect them too much. But now they can plan for sure that Brady and not his backup in Brian Hoyer will be playing. The Jaguars might catch a break though as Brady will likely wear a glove on his injured hand.
He hasn't worn the glove in a long time so that will be a huge story line should he play poorly against the Jaguars and if the Patriots lose the game.