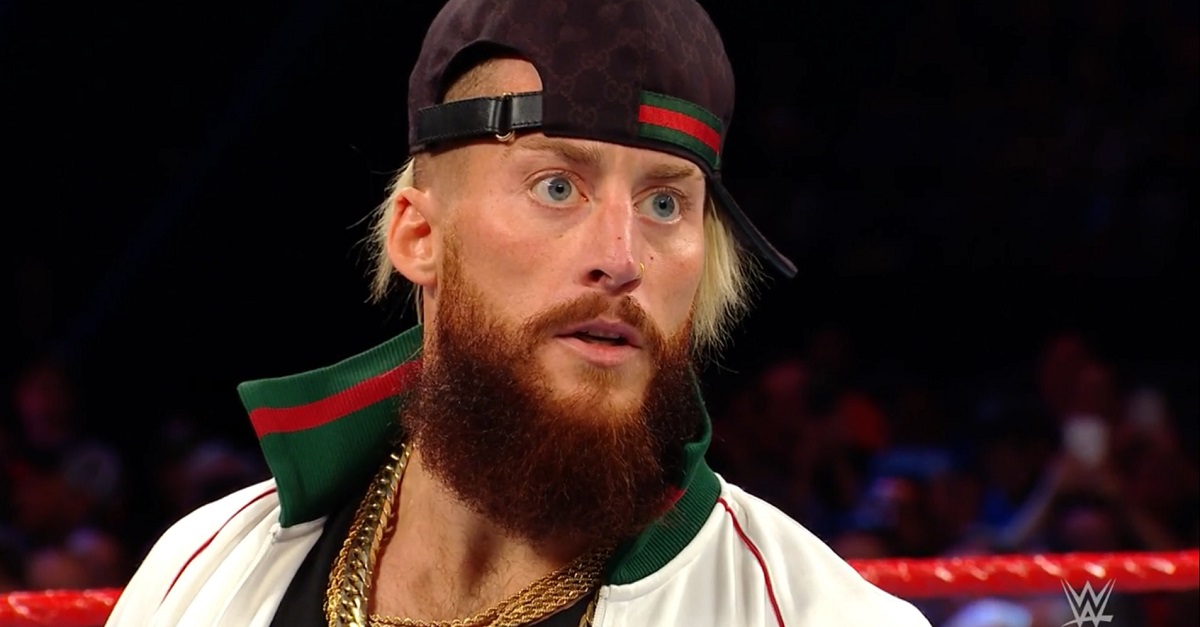 WWE Network
WWE cruiserweight champion Enzo Amore was released from the company on Tuesday after allegations of sexual assault were made public on Monday.
Amore, real name Eric Arndt, has now spoken publicly for the first time since the allegations. Amore released this statement on Twitter via his legal counsel:
Over the last two days, Philomena Sheahan has made multiple public accusations against Eric Arndt (also known as Enzo Amore with the WWE), including allegations of sexual misconduct concerning an October 2017 incident in Phoenix. Mr. Arndt fully and unequivocally denies those accusations. He is cooperating with the authorities in this matter and looks forward to having it resolved in a timely manner. Neither Mr. Arndt nor his counsel will be making any further public comments on this matter.
Amore was initially suspended on Monday after news broke of an ongoing police investigation of an alleged rape, per Pro Wrestling Sheet.
This was WWE?s initial response to the allegations, per the report:
?WWE has zero tolerance for matters involving sexual harassment or sexual assault. Until this matter is resolved, Eric Arndt (aka Enzo Amore) has been suspended.?
The woman came forward on Twitter to share her story:
?OKAY..it?s been long enough & I have been so so scared to share this. I was raped in mid October by the WWE Enzo Amore (also known as Eric Arden) & Tyler Grosso & TOOPOOR let it happen as accomplices. I was in a mental hospital for 45 days after it. They ARE NOT good people.?
The woman additionally accused the wrestler and his friends of drugging her prior to the incident.
An investigation is underway and police are waiting for lab results, according to the report.