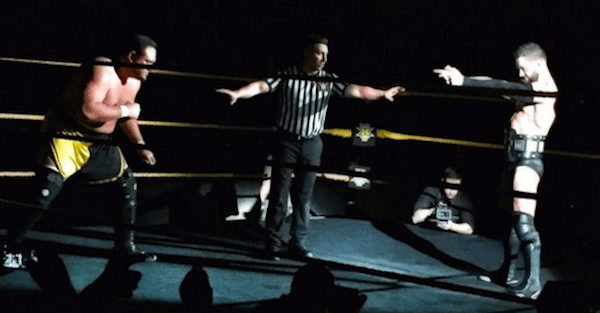 @SamoaJoe/Facebook
@SamoaJoe/Facebook
Samoa Joe appeared set to have a pretty strong push over the next few weeks. Between a strong promo on the latest edition on Monday Night Raw and a scheduled match for the hyped Mixed Match Challenge, things were looking up for the former NXT Champion.
Now, at least reportedly, things are looking down.
PWInsider is reporting that the WWE is not working the audience when Kurt Angle announced that Samoa Joe won the fan voting, but would be unable to compete due to injury. That announcement by Angle was made as part of revealing Elias Samson as Bayley?s partner for the Facebook Watch show.
According to the website, the injury is real.
However, there are no details as to what is actually bothering Samoa Joe or what length of time he will be out of action. Just that he is out. A rather vague and without much information post.
Joe didn't spend too much time talking about it on Tuesday morning. Instead, he used his platform on Twitter to talk about… his voice acting career?
Who knew?
Anyway, everything else regarding Joe's reported injury would be speculation. It might not be a big deal, with this just being a precautionary measure by the WWE. No matter, we'll keep you posted.