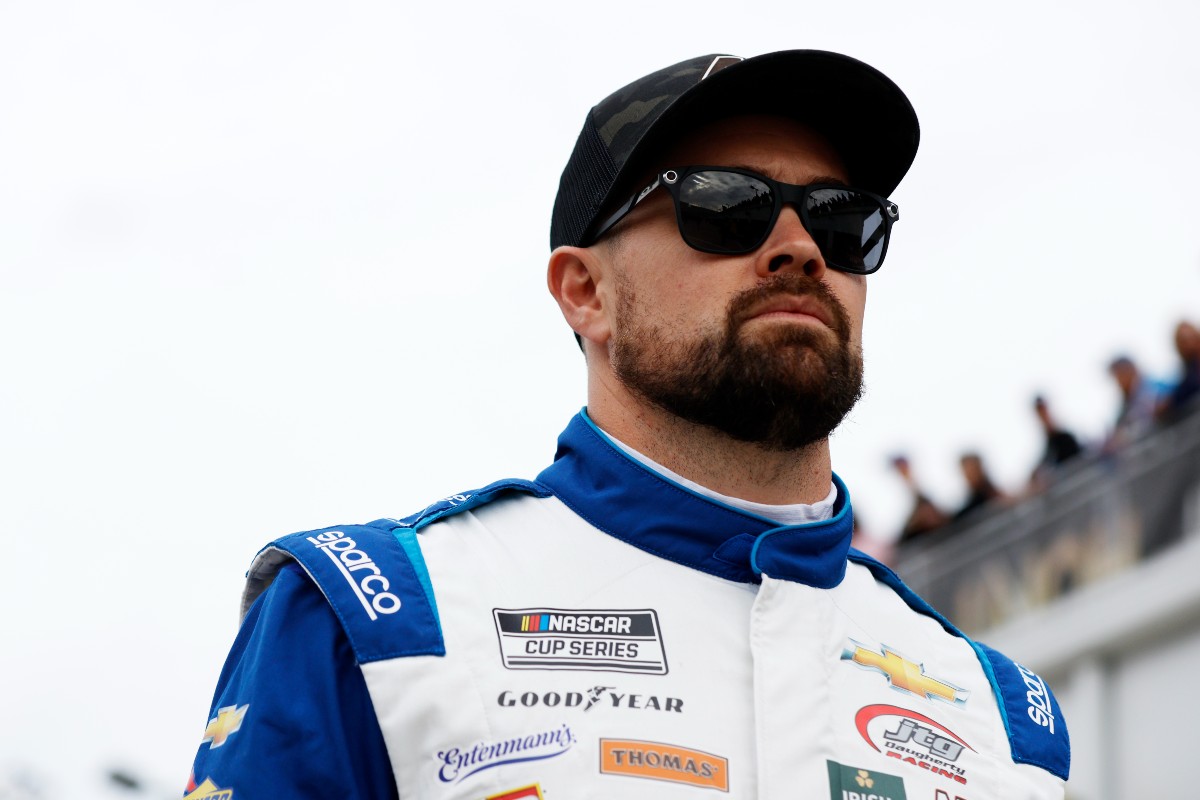 Chris Graythen/Getty Images
Chris Graythen/Getty Images
The 2022 NASCAR Cup Series season has not disappointed thus far.
You had Austin Cindric and his No. 2 Team Penske Ford pulling off the shocking victory at the Daytona 500, paying off big time for anyone who dared place the long-shot wager. Kyle Larson got the W at Auto Club Speedway, but not before wrecking out Chase Elliott, causing a major rift between the two Hendrick Motorsports teammates.
Could an upset victory or a brewing feud be in the cards for the Pennzoil 400 presented by Jiffy Lube? Don't bet against it in Las Vegas, Nevada of all places.
Larson, the 2021 Pennzoil 400 race winner, and Elliott are early favorites to win at Las Vegas Motor Speedway, while Joey Logano, Denny Hamlin, and Kyle Busch are also expected to put up strong performances.
It's March, though. A month during which, thanks to March Madness, everyone is especially rooting for the sleeper, the underdog, the Cinderella story.
With that in mind, here are a few sleepers to watch for in Sunday's Cup race. They may not win, but each could find themselves in a solid position to rack up some crucial points in the standings.
4 Pennzoil 400 Sleepers
Austin Dillon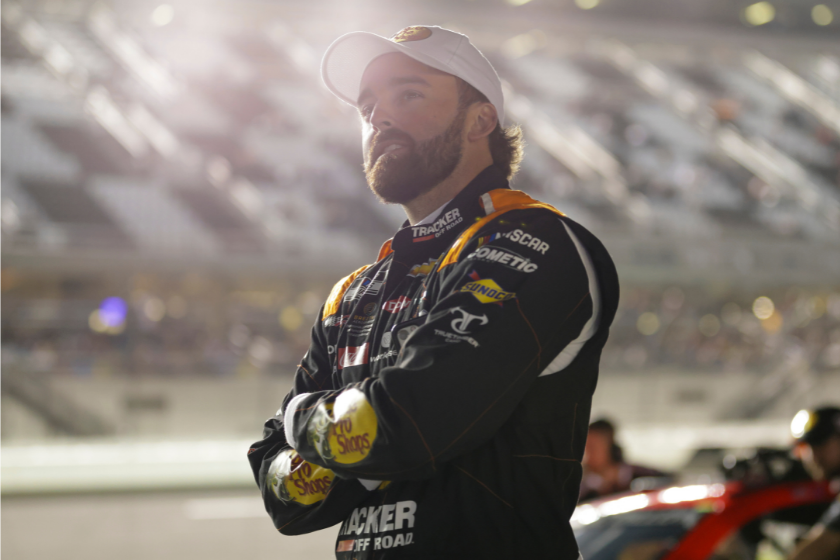 Austin Dillon has performed pretty well at Vegas over the years. In six of his last eight starts at the track, Dillon has placed in the top 13, with two of those finishes being in the top five.
With the Next Gen car in the mix, Dillon also believes that previous races that used to be relative locks for certain drivers could be up for grabs.
"You're going to see different guys perform at different tracks I think throughout the year," Dillon said at media availability earlier this week. "The guys that have tracks that they're good at are going to show up. I think with the old car, there was so much of an aerodynamic balance that you had to be good on a consistent basis."
Dillon continued, "This new car is going to level the playing field. That's what it was kind of built for. Everyone has pretty much the same stuff, it's just how you assemble it and the set-up choices you make going into the race."
If Dillon makes the right choices on Sunday, he could very well rack up some crucial Cup points and add to the momentum of his second-place finish at last week's WISE Power 400.
Cole Custer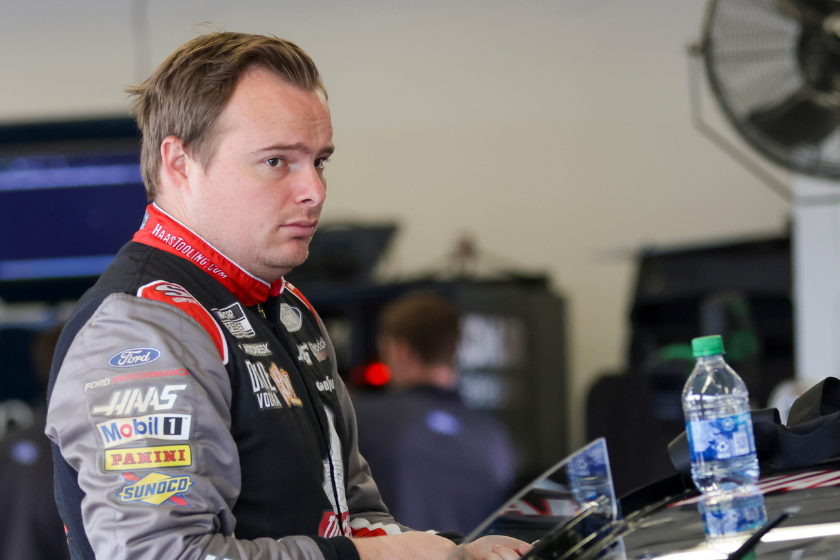 Cole Custer could very likely pull off a top-10 showing in Las Vegas.
Coming off a solid 11th-place performance at the NASCAR Cup Series race at Fontana (where he always won the NASCAR Xfinity Series race the day prior), the Stewart-Haas Racing driver does fairly well at intermediate tracks.
Custer is also coming into Vegas with a cautious and analytical approach to the track, meaning he could potentially avoid slip-ups that would throw other drivers for a loop.
"You're gonna change your setup around a little bit (with the Next Gen car), but I think the biggest thing, at least for us, is how you're going to navigate the bumps in one and two," Custer said at a media teleconference earlier this week.
Will Custer and his team be able to "navigate the bumps" come Sunday? Depending on his position following Saturday's qualifying heats, it's a strong possibility.
Ricky Stenhouse Jr.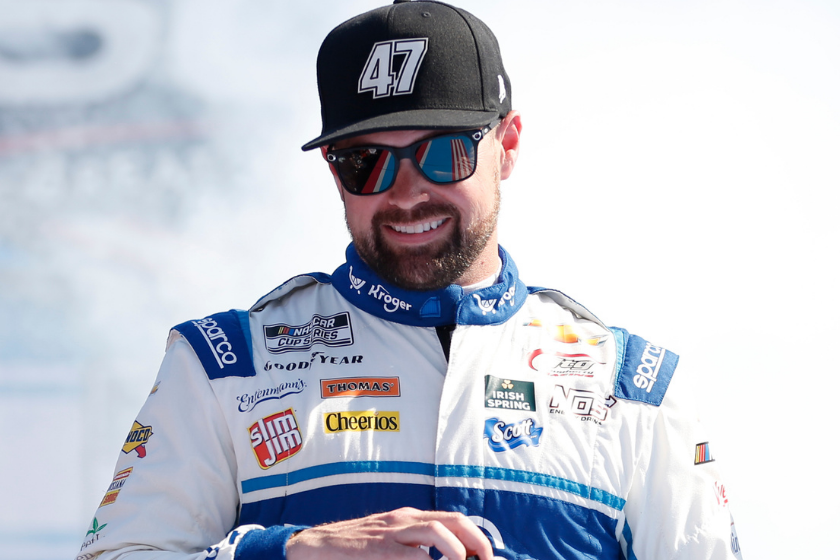 You know what they say: look good, feel good.
Ricky Stenhouse Jr. is heading into Vegas with the fresh Sunny D paint scheme, which is a favorite among fans. Looking good? Check.
He also has five straight top-15 finishes in the Vegas spring race, adding onto the momentum he's working with following his 10th-place finish at Fontana last week. Feeling good? Double check.
Like most other drivers in the field, Stenhouse knows he'll have have to adapt to the Next Gen car to find success this season, which he expressed to Racer.com in an interview this week.
"Even with this new car, it was still similar to our old car," Stenhouse said. "Then we come to Fontana or go to Las Vegas and it is nothing like our other car. Then we'll go to Phoenix and other tracks that are going to be different."
"You're going to have to adapt pretty quick and you've only got 15 minutes of practice to adapt to it and that will be important that you and your team do your homework before you get to the track."
Aric Almirola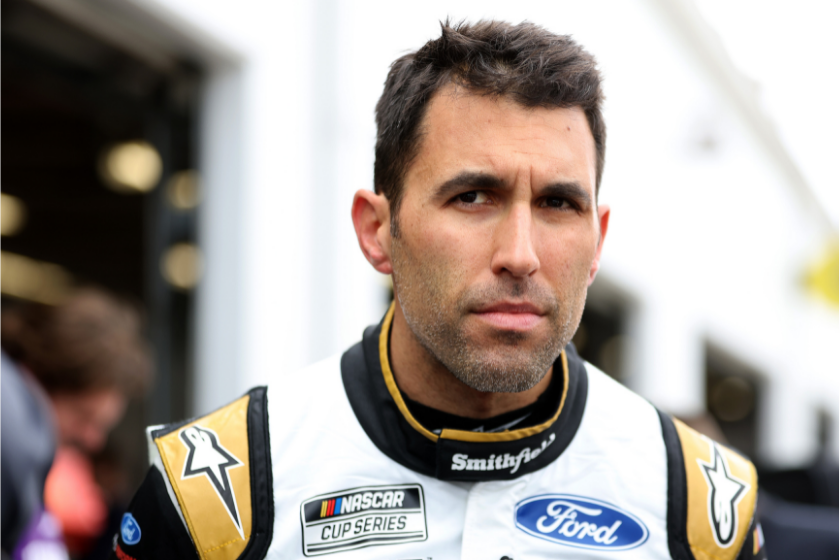 Are you sensing a pattern here with the Next Gen car talk? It's obviously the biggest change coming into 2022. It's also a change that Aric Almirola things could benefit him greatly.
While he only has three top-10 finishes in 17 Cup starts at Las Vegas, a different car may be just the change in luck that the Stewart-Haas Racing driver needs.
Plus, he placed fifth at Daytona and sixth at Auto Club, so he's been definitely been consistent lately.
"I think this new car offers that opportunity," Almirola said this week.
"I've always struggled a bit at Vegas and moving around on the racetrack. It's a very unique track so, for me, going there with new everything gives us plenty of opportunities to perform at a high level and keep this momentum going."
Related Videos