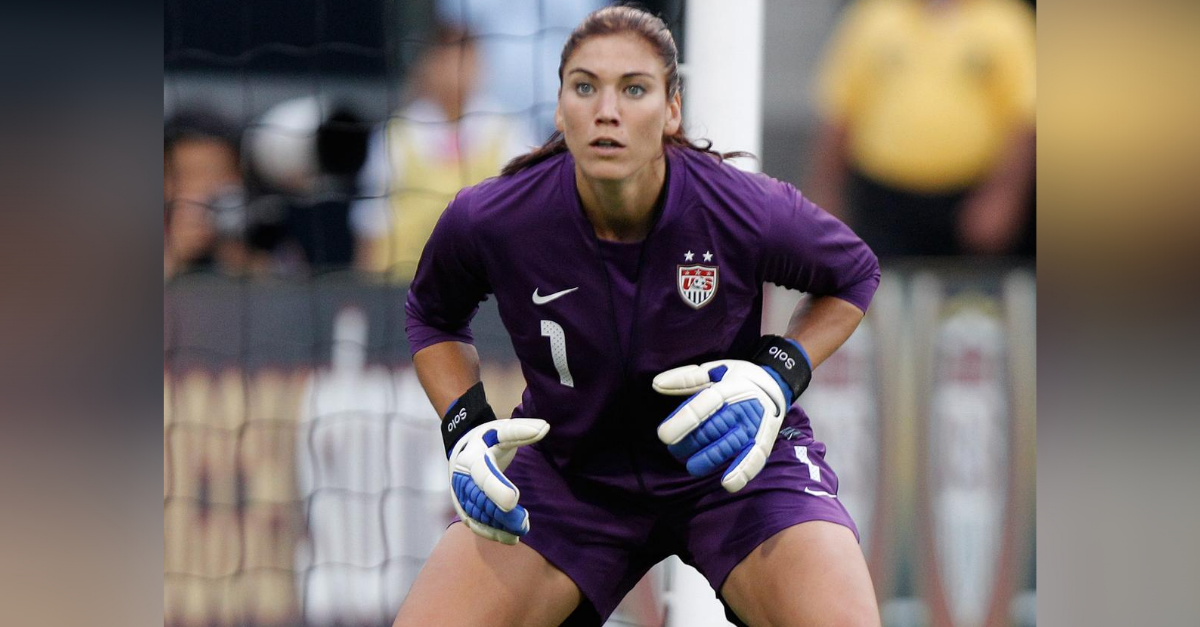 AP Photo/Amy Sancetta
The ESPN Body Issue revolutionized the way we look at professional athletes. It's taught us that the world's best home run hitters, sprinters, figure skaters and tennis players come in all shapes and sizes, and that's perfectly fine.
Since Serena Williams helped launch the iconic edition of the magazine in 2009, over the last 10 years it's been a digital and printed success. Some of sports' most high-profile athletes such as Christian Yelich, Megan Rapinoe, Colin Kaepernick, Dwyane Wade and Aly Raisman have stripped down to their birthday suits over the years. It's an annual celebration that should be looked at as art and as a window into these athletes' training regimens and diets.
Olympic gold medalists, Super Bowl champions, NBA Finals winners and Grand Slam champions have bared all at one point. One of the more memorable covers of the magazine came when U.S. Women's National Team goalkeeper Hope Solo decided to toss aside the goalie gloves for the camera.
Hope Solo's ESPN Body Issue
MORE: Ronda Rousey's Ex-Boyfriend Took Nude Pictures of Her, So She Beat Him To a Pulp
The U.S. soccer two-time gold medalist had already gained fame for helping the USWNT capture gold at the 2008 Summer Olympics in Beijing. By 2011, a year before she'd win her second gold medal in London, Solo was a household name.
When she was approached in 2011 about stripping down for the issue, Solo was ecstatic.
"I've always been a huge fan of the magazine; it's one of my favorites. Of course with the Body Issue I was a huge fan of [U.S. Men's National Team soccer goalie] Tim Howard doing it. I thought his shot was unbelievable and incredibly beautiful. Not just Timmy, but there were many athletes I admired for taking that risk and putting themselves out there. I didn't even have to think about it, it was something I wanted to do," she told ESPN.
Solo also has a pretty funny story from the day of her photoshoot. Covered in a robe along with the ESPN crew in the middle of a Hollywood neighborhood set, the soccer star said the set-up took forever. As people watered down the street and adjusted the lighting, she couldn't wait any longer to disrobe and set her body free.
So, she ran naked on the street. Yes, the goalie become the streaker. And no, there isn't a video of that.
"Finally I just dropped my robe and I just sprinted in the middle of the street screaming," she told reporters after the shoot. "I needed to just feel what it was like. It was very liberating."
Well, it worked. Solo's photos and cover shot hit it out of the park. All she had to do was get rid of those pre-game jitters.
Hope Solo's Nude Photo Leak
In 2014, purported explicit images of Hope Solo were posted to the image sharing website 4chan as part of a massive Apple iCloud hack that targeted celebs like Jennifer Lawrence, Kate Upton, Ariana Grande, Kaley Cuoco, Gabrielle Union, Kim Kardashian, Vanessa Hudgens and more.
After the images began circulating on social media, many of these women contacted the FBI and made statements. Solo herself called the leak "beyond the bounds of human decency".
"It is extremely sad and unfortunate that the rights of so many women were violated by the unauthorized release of private photographs. This act goes beyond the bounds of human decency and, as such, I stand united with all the women affected and am exploring every option to protect my privacy," she wrote, according to Business Insider.
Solo also addressed during that time an incident involving her sister and 17-year-old nephew over domestic violence charges.
"In addition, while I understand that the public desires more information regarding the allegations against me, I continue to maintain my innocence against these charges. And, once all the facts come to light and the legal process is concluded, I am confident that I will be fully exonerated," she wrote.
Those charges were dropped in 2018.