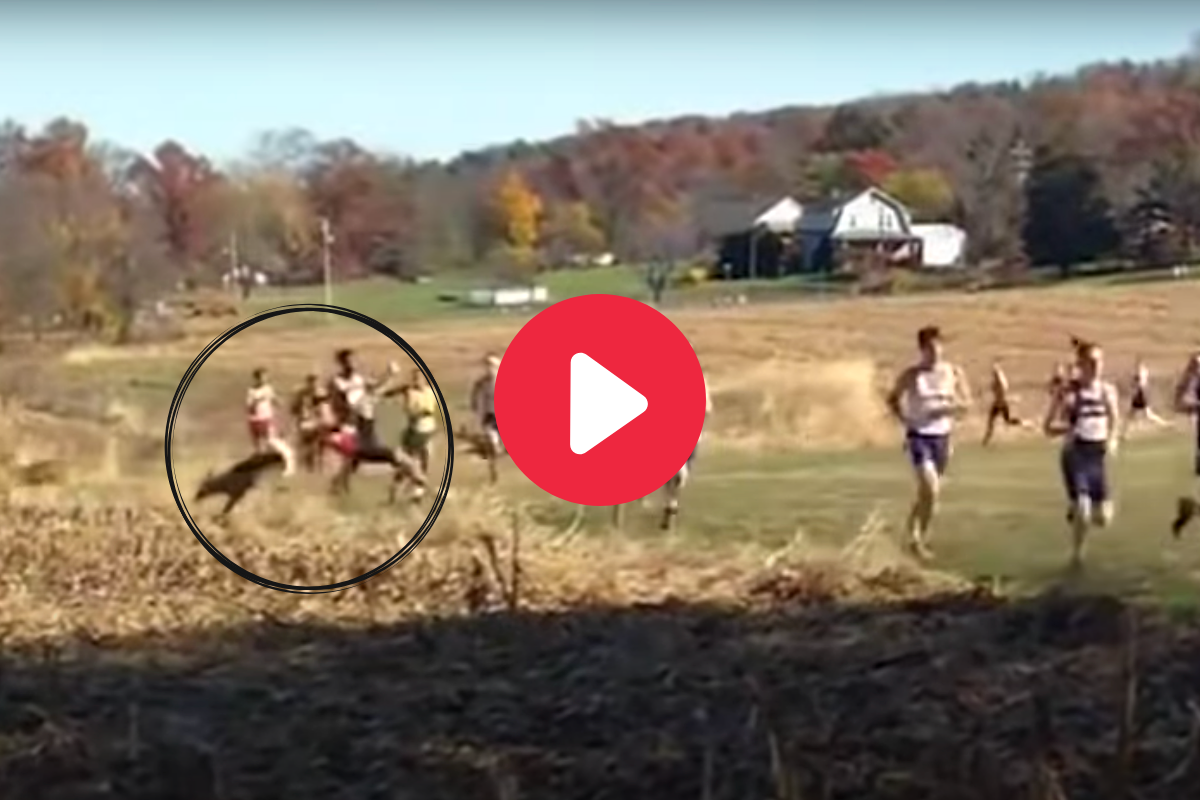 Screenshot from YouTube
I enjoy running, but I can understand why some people may not consider it their exercise of choice. It can get monotonous and tiring, especially if your destination is miles away. But, it has certainly kept me sane during the coronavirus pandemic, whether it is in the park or on the treadmill.
Evidently, the deer community isn't a big fan of passionate runners, either, as shown in this clip.
Cross Country Runner Hit by Deer 
RELATED: Cheer Dad Performs Daughter's Routine in Viral Video
In 2016, Justin DeLuzio of Gwynedd Mercy University was participating in his last cross-country race when he noticed something out of the ordinary. Fellow runners in the NCAA Division III Mideast Regional were warning of charging animals. By the time DeLuzio noticed, he was crushed by an oncoming deer. You can see the other competitors turn around in complete shock as DeLuzio flies into the air and hits the ground.
Out of all the deer that ran through the area, only one made contact with a competitor; the rest were able to dodge any contact and continue on their way.
Since this took place in Pennsylvania, we can only assume that the deer was doing its best James Harrison impression. DeLuzio was helped up by teammate Matt French and went on to finish the race.
Deluzio explained that although he wasn't too hurt, he didn't get up immediately because of sheer bewilderment. There are plenty of stories of race directors having to contend with wild animals, but few of them end with the animals actually making contact with the competitors.
The clip made its way onto social media immediately and even got featured on ESPN and Fox Sports programming. DeLuzio was interviewed by numerous outlets afterward as well. Everyone earns at least 15 minutes of fame, so DeLuzio was able to take advantage of his newfound attention into his running career.