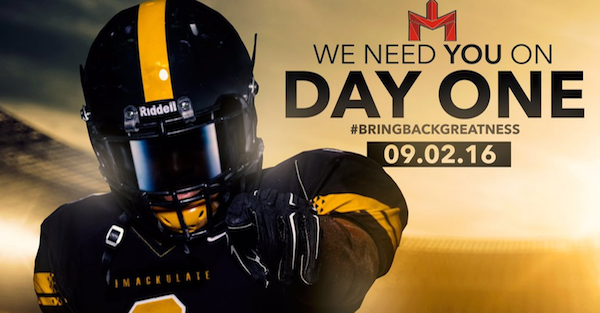 IMV Gaming
It's happening!!
Well, maybe.
Per SEC Country, an independent developer named IMV Gaming is working on a new NCAA football game, assuming they make their fundraising goal of $850,000. The money from that campaign would go towards the the licensing that the group will need to acquire in order to actually put out an authentic game.
A release date has tentatively been scheduled for 2019.
RELATED: EA Sports teases potential NCAA Football revival?
Electronic Arts (EA) discontinued the their college sports games over the Ed O'Bannan lawsuit, where the NCAA and EA were sued over the use of player likenesses from the video games. EA eventually settled the lawsuit to the tune of $60 million, and their have been hints that the games may return.
According to SEC Country, EA no longer has the exclusive rights with the NCAA, which would allow IMV Gaming to swoop in and produce a new game.
We are definitely still a long way off from this game materializing as an actual product, but it looks like we are several steps closer to the games returning than we were at this point last year.