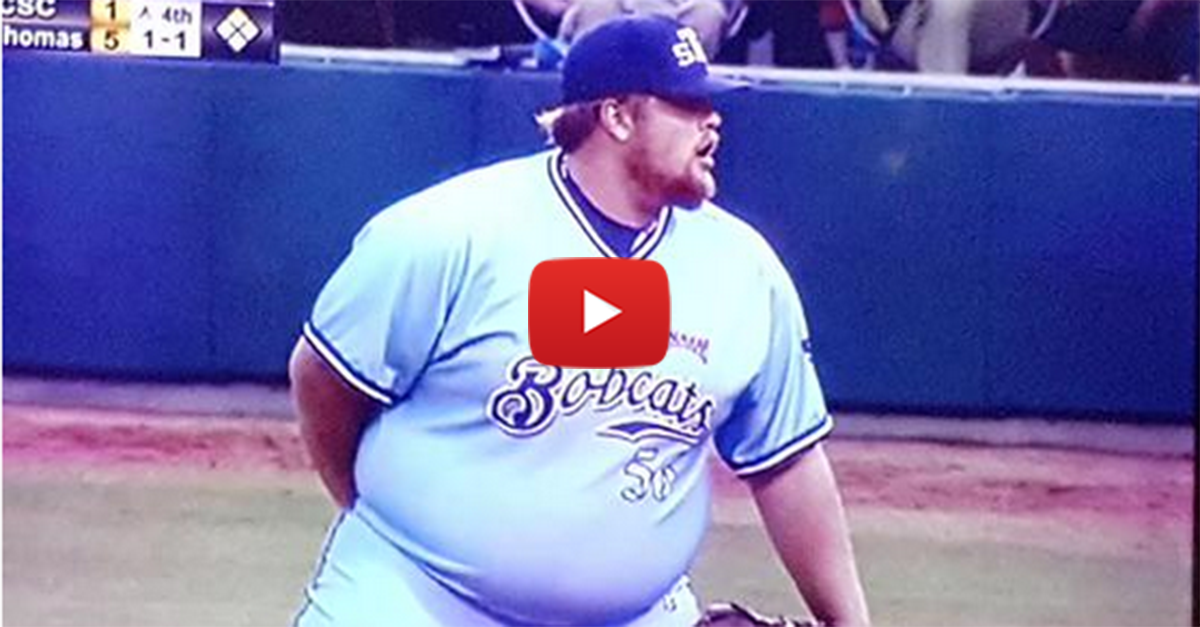 When it comes to college athletics, there are few things we love more than the big guys excelling. Baylor's 410 pound tight end LaQuan McGowan is a fan favorite (and also very talented), but we rarely get to see too many big guys getting shine in other sports.
Well, meet Ben Ancheff, a pitcher for the St. Thomas University Bobcats (an NAIA school). Ancheff is a certified buffet buster and is also quite a talented pitcher. He logged four innings and allowed only one run before he suffered an arm injury yesterday against Lewis-Clark State in a 10-7 loss.
He is just majestic.