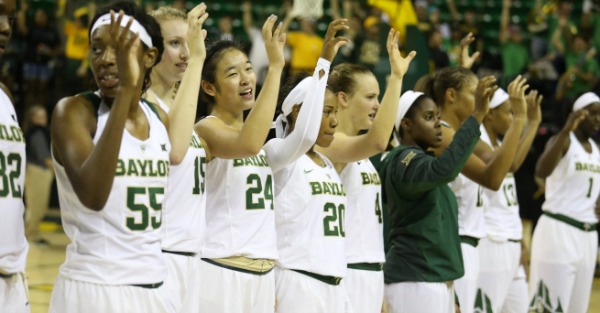 Baylor Athletics website
The Baylor women?s basketball team made history Saturday, at the expense of Texas Southern (23-10).
Baylor (31-3), the No. 1 seed, won 119-30, and it was the largest margin of victory in a Women?s NCAA tournament. It beat the previous record by 15 points.
And, that was just the start of the madness. Only three players for the No. 16 seed Texas Southern players scored and one — Joyce Kennerson — scored 19 of the 30 points. Every Baylor player that entered the game, scored.
This was the first NCAA appearance by Texas Southern, the SWAC champ.