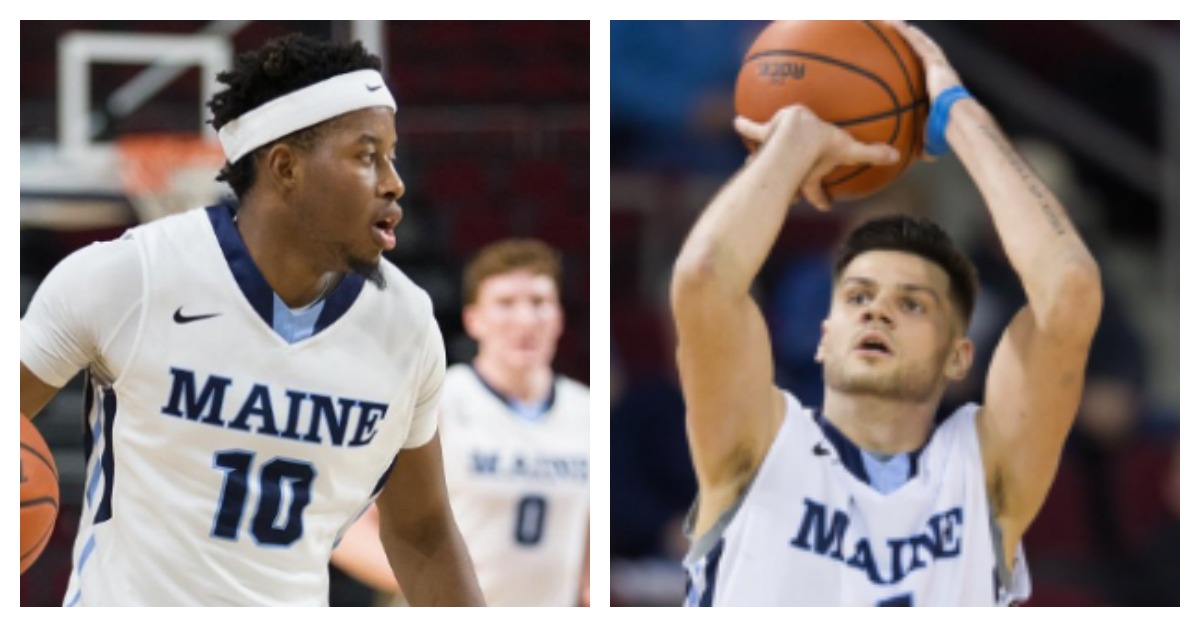 Twitter via CollegeFootball News
The University of Maine men?s college basketball season is in shambles after a silly argument led to the suspension of five players and left one with a broken jaw.
The players argued over music in the locker room, according to the Bangor Daily News.
The newspaper, quoting police reports, said that that the team?s leading scorer, Wes Myers, asked his teammate, Marko Pirovic, to turn off the music he was listening to. Pirovic refused, and that led to a locker room altercation. The UMaine police report says that Myers punched Pirovic in the face, resulting in a broken jaw and several broken of missing teeth.
Pirovic, the newspaper reported, so badly hurt he needed two-and-a-half hours of surgery to repair the damage. His jaw will be wired shut for six-to-eight weeks.
Pirovic didn?t want to press charges, and called this a simple case of a dispute that got out of hand. He told police: ?At this point, I want this all to be over with and I?m not looking to pursue this case in any way,?
Myers, a 6-foot-2 junior guard out of Brooklyn, NY, and Pirovic, a 6-foot-7 senior out of Ontario, have both been suspended indefinitely; three other players were also suspended for telling the head trainer Pirovic fell in the shower. Those three have been reinstated.
The Maine Black Bears are 6-24 overall, and last in the American East with a 2-13 conference record. They finish the regular season Saturday before heading into conference play.