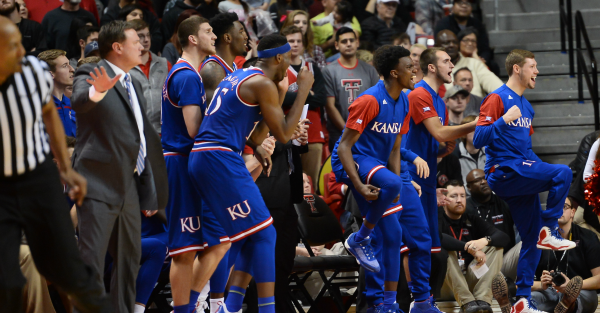 The top three teams stayed in their same spots this week while a few others moved into some vacated spots in the top ten. Michigan State moved up a spot after Virginia blew two games last week and plummeted down to 13. That made way for UNC to get back into the top five as well. Villanova, Xavier, Miami, Duke, and SMU round out the top ten.
SMU and South Carolina are still undefeated, which allowed the Mustangs to move up five spots and the Gamecocks to move up three spots to No. 19 this week. Kentucky dropped to 14 because of a bad loss to LSU while Texas A&M moved up to 15 thanks to road wins at Tennessee and Mississippi State.
Arizona had the biggest drop off of the week moving down 11 spots to 18 thanks to two bad losses at USC and UCLA. Louisville's baffling loss to Clemson dropped the Cards to No. 21 and Purdue is holding on by a thread at No. 24 after an awful loss at Illinois.