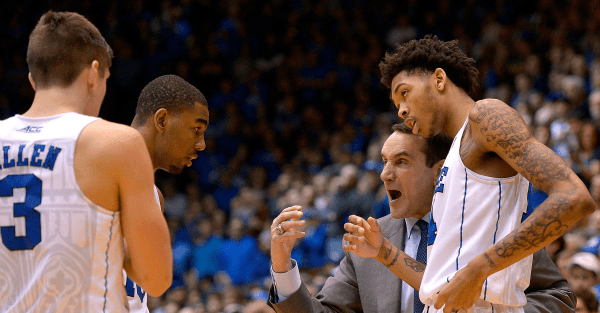 Some history was made this week in the AP Poll as the Duke Blue Devils fell out for the first time since 2007. They've lost the last four out of five game and are on a serious skid. Meanwhile, their in-state rival UNC is doing pretty well staying steady at No. 2 this week. Oklahoma also stayed at the top after beating Texas Tech and sneaking by LSU in the Big 12/SEC Challenge.
West Virginia and Arizona both had the biggest drops of the week at five spots. Arizona's comes thanks to an 8-point loss to Oregon at home. The Mountaineers got smacked by the Florida Gators in Gainesville 88-71 and played possibly its worst defense of the year. That matchup also featured one of the most poorly officiated games I have ever seen with almost 50 fouls called between the two teams.
Oregon was the biggest positive mover of the week going up seven spots after wins at both Arizona schools in the Pac-12. Maryland got back on the winning track with a huge win over Iowa and escaped with one over Ohio State to move up four spots to No. 4 and Villanova moved up three spots to No. 3 with a win at St. John's.
Here's the rest of the standings: