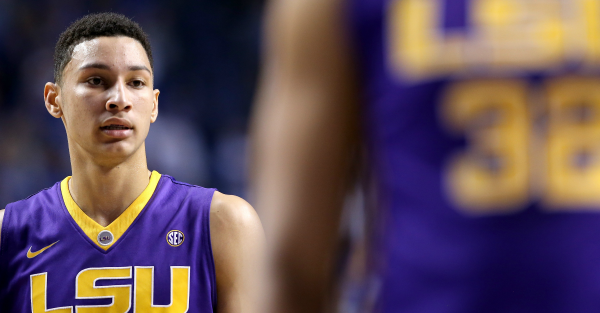 Ben Simmons might not be able to win the Wooden Award, but that doesn't mean he won't end up being a celebrated player. Everyone recognizes his greatness and he's been slotted as the top pick in this year's NBA Draft. That contract will likely net him some serious dough with the salary cap going up to almost $100 million this year.
However, that's not where he's going to make a lot of his money. The big three shoes companies — Nike, Adidas, Under Armour — could offer Simmons a deal with their respective companies worth over $100 million according to a former Nike executive. Sonny Vaccaro is that former executive and he's the guy who signed Michael Jordan to Nike back in the 1980s.
Simmons has averaged an astonishing 20 points, 12 rebounds and 5 assists in his freshman season while LSU has had a disappointing 18-13 record. Simmons is undoubtedly just trying to get to the end of the season so he can go to the draft and get picked first.