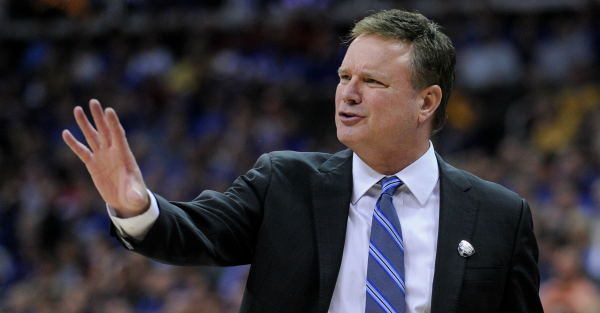 Kansas head coach Bill Self knows a thing or two about winning championships. He's won 12 Big 12 titles in a row and won the national title in 2008. It also seems he's a bit superstitious as he is very paranoid about President Obama picking his team to win the NCAA Tournament.
A lot of people might be flattered that they think the President is giving them a chance to win or even expects them to win it all, but not Self. He is past that notion and is not about that life.
Since Obama?s inauguration in January 2009, Kansas has been a runner-up once, reached an Elite Eight, two Sweet 16s, and lost in the Round of 32 three times. The only time Obama has been right was his first year when he picked UNC to win it all in 2009. It would only seem fitting that he end his term the way he started, right?
[h/t CollegeSpun]