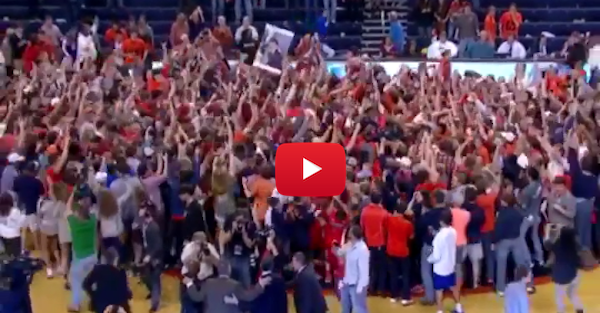 Auburn (8-8, 2-3) has been looking to make its mark in the SEC when it comes to basketball ever since Bruce Pearl became the head coach in 2014. With a huge 75-70 upset win over No. 14 Kentucky (13-4, 3-2), Auburn has its first win over a ranked team in seven years and the fans at Auburn Arena were pretty happy about it.
The Tigers got 21 points out of forward Tyler Harris and 26 out of guard Kareem Canty. The Tigers also hit 12 three-pointers to Kentucky's six and forced UK to shoot under 35 percent from the floor as well. The important thing to remember about this win is that it came without two starters too!
For Kentucky, Tyler Ulis had 17 points, eight assists, and ten rebounds while Jamal Murray chipped in 20 points and Derek Willis had 12 off the bench.