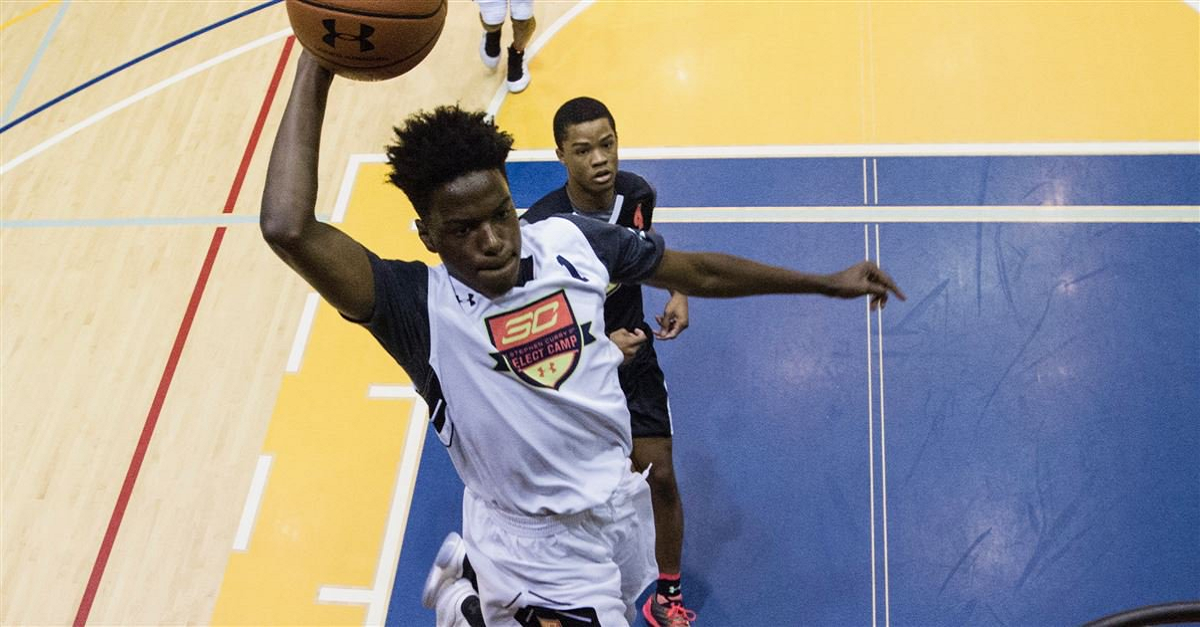 @DukeBBallRR/Twitter
@DukeBBallRR/Twitter
Five-star shooting guard Bryan Antoine is one of the most coveted recruits in the class of 2019 and it looks like his recruitment is taking shape. He's got a ton of schools coming after him, but he told Rivals that he has five that keep in  touch the most.
"The process for me, has been very mellow and not overreacting. I would say a school calls every day. It is usually one or two schools calling every day," he said before noting five schools in touch the most often. "Kentucky, Duke, Villanova, Kansas and Rutgers."
He doesn't have any visits set up yet as he's only a junior, but that should change pretty soon. The 6-foot-4, 170-pound shooter is ranked as the No. 7 overall recruit in the class of 2019 and the top player at his position according to Rivals. He also has offers from Arizona, Florida, Maryland, Notre Dame and Miami among others.
Here are some of his highlights: