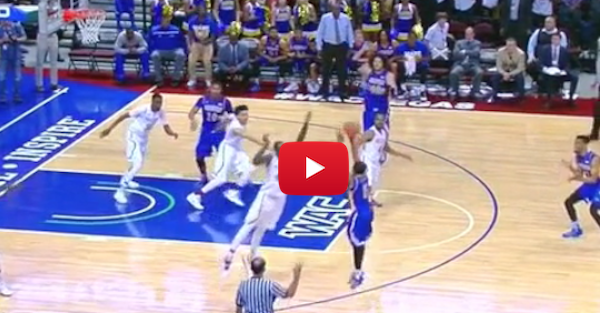 Cal State Bakersfield has never been to the NCAA Tournament, but that all changed early Sunday morning thanks to a buzzer-beater against New Mexico State in the WAC Tournament final. Dedrick Basile broke the 54-54 tie with this deep three to win the game.
And we've got another angle of the shot from some fans.
Cal State Bakersfield had never beaten New Mexico State in their first 11 meetings against each other, but the first win must have felt pretty good with an NCAA Tournament berth on the line.